This site contains affiliate links. As an Amazon Associate, I earn a commission from qualifying purchases at no extra cost to you. Full Disclosure Here.
Gloves are an important part of being prepared but not all gloves are the same. While tough and rugged gloves for picking up junk or doing digging work are one thing, there are times that you need a glove that allows for better dexterity, grip, and feeling.
Here are some situations where tactical gloves are the best option for comfort, safety, and performance:
Shooting
Driving or motorcycle riding
When operating machinery, especially machines where anything the least bit loose is a safety hazard
Using computers and electronics out in the field
Mechanical work where dexterity is critical
Finding A Great Fit Is Important
Tactical gloves need to be a good fit for you to get the most out of them. Make sure to pay attention to size charts and measure your hand. If you order and they don't fit right then send them back or give them to someone that they are a good fit for. Don't try to make them work.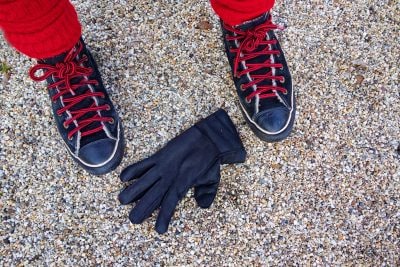 There are fewer options that are labeled as being designed and sized for women. A lot of women can wear a men's glove just fine. Just measure and order like with any other glove. Some that have more stretch to them might be easier to fit precisely if you have thinner fingers.
Fingerless Versus Regular
Some gloves do not have full fingers so you can have a better sense of touch and even use electronics easier. For those that are not really concerned about cold being a factor or major protection against abrasions, bugs, etc. they may be a more comfortable option.
Shooters often prefer this style over all others. You may want several styles of tactical gloves depending on your lifestyle.
Tactical Gloves Or Work Gloves
In order to avoid disappointment, you need to realize the limitations of tactical gloves. They are not made to deal with some of the rougher work situations. The point of tactical gloves is dexterity and protection but they are not made for abrasive activities like digging or moving rocks by hand.
Sure you can use them for that and you may like how they feel for that type of work but they will not hold up as long as you might expect if you use them like that with regularity.
On the other hand, it could be worth it to go through a few sets of gloves if you find it easier to do get tasks done and do a quality job at the same time. If you find yourself not putting on work gloves because you don't like that your movement is infringed on then consider tactical gloves.
Gloves Help Out With Soreness and Blister Prervention
Not only that, but if you are not used to doing some tasks, gloves can help save you from having to deal with blisters and soreness. While there is something to be said fro toughening up your hands, even if you have a lot of callouses if you start doing activities that you are not used to doing you may find blisters coming up on different areas of your hand.
Mechanix Wear – Original Vent Covert Tactical Gloves
These vented mesh gloves let cool air in and heat out so hands stay cooler and more comfortable when doing activities like shooting  Reinforcements at key points increase the longevity of the gloves while protecting you where you need it most.
Gloves are secured with velcro and feature a nylon strap for hanging them up. Of course, you can cut this off if it gets in your way. These are not as reinforced as some gloves in this post but they do offer a high level of dexterity to your fingers and are great for light tasks. Since these are mesh and synthetic leather you can just throw them in the wash to clean. 
PIG Full Dexterity Tactical Alpha Gloves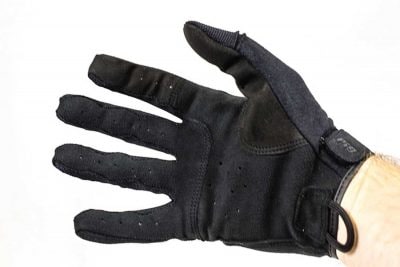 This glove is a fairly heavy duty for a tactical glove hence the increased cost compared to some gloves in this post. The thumb and trigger fingers are made of conductive material that allows you to easily use a touchscreen.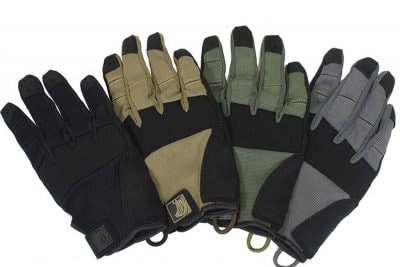 This thin material is called Clarino and it allows for maximum sensitivity when shooting. The entire glove is designed to offer excellent flexibility for fine tasks. This glove comes in your choice of 4 colors so if you and your spouse or other family members want to easily tell each other's gloves apart, choose different colors.
FREETOO Tactical Military Rubber Hard Knuckle Gloves
If abrasion resistance is a major concern for you, then this is a tactical style glove that offers a bit more than what people usually expect. These gloves would be excellent for motorsports, bicycle riding, mechanical work, or any activity where you are at risk of scraping up any of your knuckles.
The dual layer palm is made of synthetic leather and features a non slip grid design for a sure grip no matter what you are getting into. The sizing is unisex with the medium being pretty small so most people should be able to find a size that fits them well using the size chart and measuring instructions in the description.
Viperade Military Rubber Hard Knuckle Glove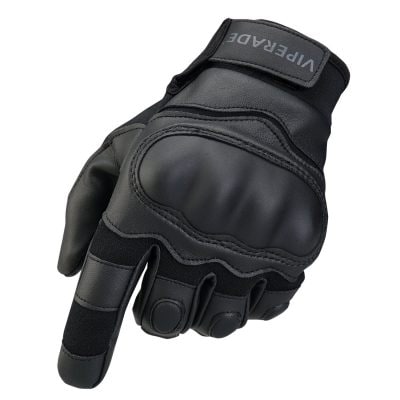 This pair of gloves has some impressive knuckle protection. As many times as I have tore my knuckles up working outside on the farm and in the vineyard, I have a good appreciation for a glove that goes the extra mile to protect these vulnerable parts.
Viperade does leave off the harder knuckle protection on the trigger finger which is a good idea of you are going to be out shooting guns sometimes. There is still a panel for protection but it is thin enough to offer good dexterity.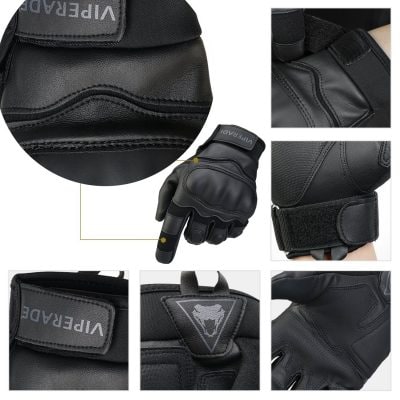 While the description says they are a men's glove, the size chart indicates that a medium is fairly small so this glove would work for women too. The manufacturer claims that they are highly breathable and good for hot weather. The fabric, synthetic leather, and rubber do not hold odors.
Sportly Tactical Fingerless Gloves
Well, this is definitely the most armored fingerless glove I found. I thought it would be worthwhile for those that really want a tough glove for riding motorcycles, shooting, and other activities where abrasions are one of the bigger factors.
Mesh sides and back mean that while you are getting the excellent protection you don't have to suffer hot or sweaty hands. If you do find yourself out in the weather, these gloves dry out fast too. The palm is made of Almara fabric and designed to offer an exceptional grip.
The fingerless design helps you retain sensitivity for tasks and you can use a touchscreen without having to take off your gloves. These gloves are designed with paintball activities in mind so I am assuming that shooting would be easy in them despite how bulky the armor appears to be.
Mechanix Wear M-Pact Coyote Tactical Gloves
I had to include this style made by Mechanix Wear because it offers some amazing strength for a tactical glove. The palm features doubles stitched synthetic leather panels with extra padding for shock absorption.
Breathable TrekDry fabric on the back keeps your hands cool and dry even when the heat is up! Knuckle and finger protection keeps your hands safe. The trigger finger of each glove is designed to provide impact protection while allow you to easily slip your finger into the trigger for range time or defense.
Anquier Cycling Gloves For Women
For lightweight tasks like driving, cycling, and shooting, these well-fitted zip on and off gloves offer amazing dexterity and some abrasion resistance. The fingers can be used to operate a touchscreen. The glove palm has non-skid silicone patches for a sure grip every time.
This is not a glove that you want to do very abrasive activities in since the silicone patches on the palm would wear down pretty fast. They are water resistant and lightweight. If you need a glove that is going to keep your hands very warm then this is not the one for you.
These gloves do come in a wide size range so those that find gloves are often too big may want to give these a chance.
Rovos Fingerless Bike Gloves
Rovos Bike Gloves offer a lot of padded comfort in the palm while keeping your fingertips free. This design offers maximum ventilation and cooling comfort. Synthetic leather and spandex design conform to your hand for a great fit.
Silica printed on the palm offers a nonslip grip. The velcro closure creates a secure fit around the wrist.  These come in very small sizes as well as very large ones so you could actually get these for the whole family.
Tactical Gloves In Kid's Sizes
Women with small hands may find that gloves designed for kids and teens are more comfortable. We all come in all shapes and sizes so I like to include size options for everyone in any clothing or gear post.
You may also want tactical gloves for teaching kids to shoot or work on stuff. A pair thrown in their personal bug out bag means they got some protection in an emergency.
The stretchy design of a lot of tactical gloves means that even if kids hands grow a bit, they can still wear them so they may be able to get a longer period of use out of them that you would imagine.
Bingggooo Cycling Gloves For Kids
This lightweight yet highly protective glove comes in a cool camo color and the stretchy material helps make it easier to get a good fit. Leather plates on the knuckles and palm offer abrasion resistance.
This is a glove that can offer kids protection when skateboarding, shooting with their parents, or just playing outside. They are very affordable so if you are concerned they will outgrow them fast, get two sizes and put one back for when they are needed.
Valken V-TAC Full Finger Plastic Back Airsoft Gloves
I am putting the Vulcan gloves in the kids section because they come in small sizes but they are also made in larger sizes too. According to the feedback I read from parents, 9 year old boys seem to be able to wear a medium so the small size is going to fit a pretty young kid.
This glove offers major abrasion protection and a non slip reinforced palm area. The breathable fabric and adjustable velcro at the wrist helps them offer a lot of comfort under a variety of conditions.
Getting Used To Any New Glove Takes Time
If you are not used to wearing any glove at all when doing activities, then allow yourself some time to get used to it. Tactical gloves may help you remember to wear gloves for protection rather than not using anything at all because they allow you to retain feeling and range of motion that other gloves cannot offer.
If you are really worried about flexibility then some of the more armored gloves on the list may not be what you want. While they are designed for shooting and operating machinery, they may feel a bit bulkier than what you like.
I recommend trying out a few different types to discover what you like. Remember that you can order more than one pair, try them on, and send back the gloves you don't like just as long as you don't put any wear on them.
When You Find What You Like, Buy an Extra Pair!
Gloves are something that I have found you can never have too many of. if you find a particular glove your really like then I advise getting an extra pair or more. Remember that during a SHTF scenario you may go through a lot more gloves than you do now.
What type of tactical glove do you prefer overall? For what situations do you think fingerless is better than a full glove? Feel free to suggest other quality brands.
If you enjoyed this article, consider following our Facebook page.