Backdoor Survival is the go-to source for optimistic preppers. We don't want fear to be the driving force for you to be prepared. Instead we encourage you to consider how being prepared and learning survival skills can help you to connect more closely with both the environment and your local community.
This site is over 10 years old. During that time, many great survival writers have helped to explain a multitude of different topics to our readers.
Today this website is run by Chris who is a reformed techie. Once obsessed with computers and gadgets, Chris now spends his free time developing his North Dakota woodland into an edible food forest, also learning how to store his food cheaply but effectively for a rainy day.
Chris doesn't claim to be an expert. He's simply paying attention to 'the school of nature'. Watching weather patterns and the way in which the season affect his land has taught him a lot so far, but he knows it will be decades until he's truly confident enough to be able to live from the land.
James is a freelance writer and podcaster in the survival and preparedness niche. He lives in Virginia with his two sons, wife Michelle and his Pitbulls (Lola, Bowser, and Link). James works with a roster of top clients in the prepping and survival world who rely on him for writing services.
The author of 6 self-published books on regional cooking, prepping and dystopian fiction. James is also the owner of The Prepper Broadcasting Network. The network creates 14 pieces of audio content on preparedness per week between 5 hosts.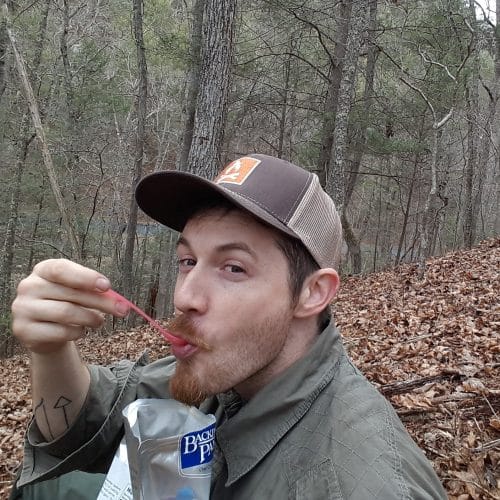 David Stillwell is a lifelong naturalist with a background in healthcare and biology who lives in the heart of wildfire territory in Northern California. Prepping for him is a way of life and necessary on a daily basis. He focuses on food production and agriculture and grows 80% of what he consumes.
Scott Huntington
Scott is a journalist who has written for dozens of sites, including Yahoo Autos, Hooniverse, GT Spirit, The Mustang Source, and more. Scott's website and YouTube channel are popular automotive destinations. He also enjoys writing about a wide range of outdoor topics.