This site contains affiliate links. As an Amazon Associate, I earn a commission from qualifying purchases at no extra cost to you. Full Disclosure Here.
Part of great cooking is using herbs to accentuate flavors in meats, pasta, vegetables, and soups. Many home chefs have a garden filled with a variety of fresh herbs that can be dehydrated to preserve the harvest.
Whether you have grown too much to use right now or need to collect everything before winter's frost takes control, dehydrating herbs gives you a supply of flavorful herbs to use and share with others.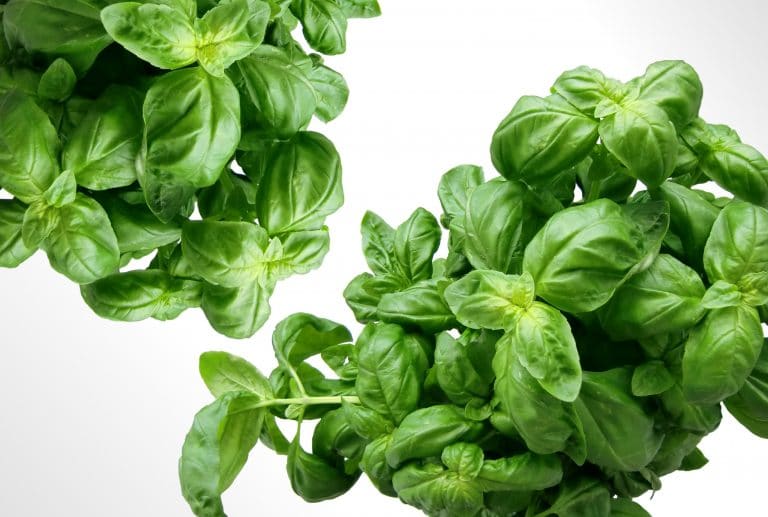 The history of herb dehydrating is simple: people needed to preserve all fresh cooking ingredients before winter came. In dry climates, hanging herbs upside-down either in windows or even basements easily does this. For those in more humid climates, this task becomes more challenging as the humidity can cause mold and mildew, ruining the harvest.
Even under the best natural conditions for drying harvested herbs, it is a long process. Utilizing food dehydrators takes this task and makes it easily completed within hours in many cases. Finding the best herb dehydrator really starts with looking at the overall quantity and frequency you will be dehydrating.
Best Herb Dehydrators Comparison Table
Choosing a Dehydrator
You can find a lot of different "dehydrators" on the market, some even being a simple mesh screen to naturally dehydrate herbs while preventing a bug infestation. For the sake of our reviews, we are looking at electric dehydrators that use fans and convection methods to dry the herbs.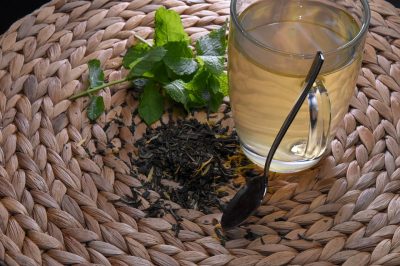 The two primary food dehydrators used for herbs are:
Stackable

Box-and-shelf
Stackable Dehydrators
These models are cost-efficient and easy to use. They use a fan at the bottom of the unit that blow air up through stacked trays of herbs. You can customize the number of layers to dehydrate herbs as necessary.
Even though these are cost-effective, they are not efficient for large amounts of herb dehydration because you need to constantly rotate tray stacks so the top trays get closer to the heat. If you don't, the lower trays take all of the hot air and dehydrate faster than the rest, potentially over-drying the leaves in lower layers.
Box-and-Shelf Dehydrators
These models usually cost more but require less attention during the drying process. A central box has layers of trays that pull out from a front access door. A fan in the back of the unit blows the air across the trays more evenly than the bottom-level fan of stackable units. This allows all levels to receive the same airflow and dehydrate at the same time.
In other words, you don't need to swap the bottom tray for the top when using box-and-shelf dehydrators.
Process to Dry Herbs in Dehydrator
Having the right herb dehydrator is only part of the equation. Properly preparing the herbs for drying ensures you are maximizing the harvest and more efficiently preparing it for dehydration.
Wash and clean the herbs: Blot leaves dry with a towel to remove any excess moisture that would delay the drying process.

Preheat the dehydrator: Most herbs dehydrate efficiently between 95 and 115 degrees in arid environments though humid areas might require higher temperatures up to 125 degrees.

Remove leaves from stems: This speeds up the drying process and makes storage easier.

Lay herbs out in single layers on each tray sheet: This guarantees enough airflow circulates around the leaves.

Monitor the first few batches or new herb varieties: The more moisture in the herb, the longer it takes to properly dehydrate. Most herbs take anywhere from 1 to 4 hours to dehydrate.

Test if they're done:

Properly dried herbs will crumble in your fingers when rubbed together.

Store your dried herbs:

Allow the herbs to cool and jar them for storage.
Note: You can dry more than one type of herb in the same batch. Flavors don't blend or infuse into each other and your final dried herbs will remain fully robust with their own natural, concentrated flavors.
Using Dried Herbs
When cooking with dried herbs, use a fraction of what you would use with fresh herbs. Dehydrated herbs are more concentrated. If a recipe calls for a cup of fresh chopped herbs, substitute it with a third of the fresh amount or 1/3 Cup.
Dried herbs do lose their flavor over time. Store in airtight jars or containers to retain maximum flavor and freshness. Keep away from direct light and excessive heat when storing. Most dried herbs lose potency after 1 to 3 years.
Which Is the Best Herb Dehydrator?
Before buying a dehydrator, think about which of the two form factors would work best for your needs. Are you planning on harvesting tons of herbs or just doing it as a hobby? How much do you want to spend? Once you figure that out, check out our top choices for dehydrators.
A box-and-shelf model that dries food evenly and quickly. The non-stick drip tray and mesh sheets make this model easy to clean too. Six stainless steel drying trays are BPA-free, eliminating the need to worry about chemical leaching.
Dries multiple types of food at the same time without flavor contamination. Perfect for the user who wants to spend a weekend drying large batches of herbs and food for storage.
Editor's Rating: 10/10
Pros:
BPA Free Unit

Superior Air Flow

Digital Display
Cons:
Maximum 6 Trays

Consumes Counter Space
This stackable unit allows you to dry large batches or quick small batches to prevent spoilage. Continuous airflow encourages even drying throughout the five stackable trays. Comes with a mesh herb tray and fruit roll tray. Makes quick work with one tray for small batch processing in just a couple short hours.
Editor's Rating: 9/10
Pros:
48 hour timer with auto shutoff

Powerful 500-watts unit

Clear lid for monitoring
Cons:
Higher minimum temperature: 100 degrees

Requires tray rotation for best results
One of the best herb dryers out there, this box-and-shelf model includes 9 trays with 15 square feet of drying space for large dehydrating batches. No rotation is required with airflow powered by a 600-watt motorized fan at the back of the unit.
A large unit designed to be a workhorse for the home gardener. Multiple trays allow multiple foods and herb dehydration without flavor contamination making it convenient to throw some fruit snacks in while drying out your herb harvest.
Editor's Rating: 9/10
Pros:
Adjustable temperatures for herbs, fruits and jerky

No rotation of trays required

Large for harvest season
Cons:
Takes up considerable counterspace

Noiser than similar units
A unique stackable unit that doesn't require rotation because of its bottom-mounted fan with top-system technology keeping airflow consistent from top to bottom. Multiple functions allow for a variety of drying tasks including drying herbs, making potpourri, and drying fruit and jerky. 
Editor's Rating: 9/10
Pros:
No rotation required

BPA free

Small counter footprint
Cons:
Maximum of 5 trays

Higher base temperature (122 degrees)
The standard model has 6 stackable trays but can be expanded to 12 trays making this a beast for large drying projects. Each tray boasts 1.2 square feet of drying area in the "Central Flow" design that pushes air from the lower fan up through a central shaft to each tray. Central Flow eliminates the need for tray rotation even with larger batches and increases shelf capacity.
Editor's Rating: 8/10
Pros:
Expandable for large harvests

No rotation stackable unit

10-year warranty
Cons:
No clear panel to monitor progress

Large counter footprint
A non-electric old-school way of drying that protects your herbs from critters and insect infestations. A large 14-inch tall mesh hanging box maintains 3 interior mesh trays. Hang in the kitchen or porch for aromatic natural herb drying.
Editor's Rating: 8/10
Pros:
Inexpensive

Effective in arid climates

Environmentally friendly
Cons:
Time consuming

Ineffective in some climates
FAQs
What makes one dehydrator better than another?
When shopping for a dehydrator, consider what you will be using it for the most. For people looking to dry everything from herbs to meats, a dehydrator with a wide temperature range gives more control over the process.
Someone doing regular, small batch dehydration projects might want a unit with a smaller footprint compared to units that hold larger amounts of food.
Someone doing less frequent projects will enjoy a unit that stores easily so it doesn't take up permanent counter space. Some box-and-shelf units do fold for easier storage making them very convenient for occasional use.
Should I use a stackable or box-and-shelf model?
When used correctly, both a stackable or box-and-shelf unit function in the same way. Keep in mind that rotation and monitoring adjust drying times because the closed heat system is opened for the time it takes to check and rotate your items.
After the first few uses as you will understand how the unit works and have a better understanding of the timing needed for dehydrating different herbs, fruits and meats, so you'll probably spend less time monitoring.
Do I need a dehydrator specifically for herbs?
No. You don't need to buy a "herb specific" dehydrator. Most herbs will dehydrate nicely between 95 to 115 degrees Fahrenheit.  This means you will want some temperature flexibility when choosing a dehydrator specifically for herbs.
Remember that the amount of moisture in the herbs will determine how fast they dry. Monitor your first few batches to see what temperature works best for the herb selection you have and for the natural environmental conditions the herbs were grown in. More arid conditions may yield herbs with less natural moisture.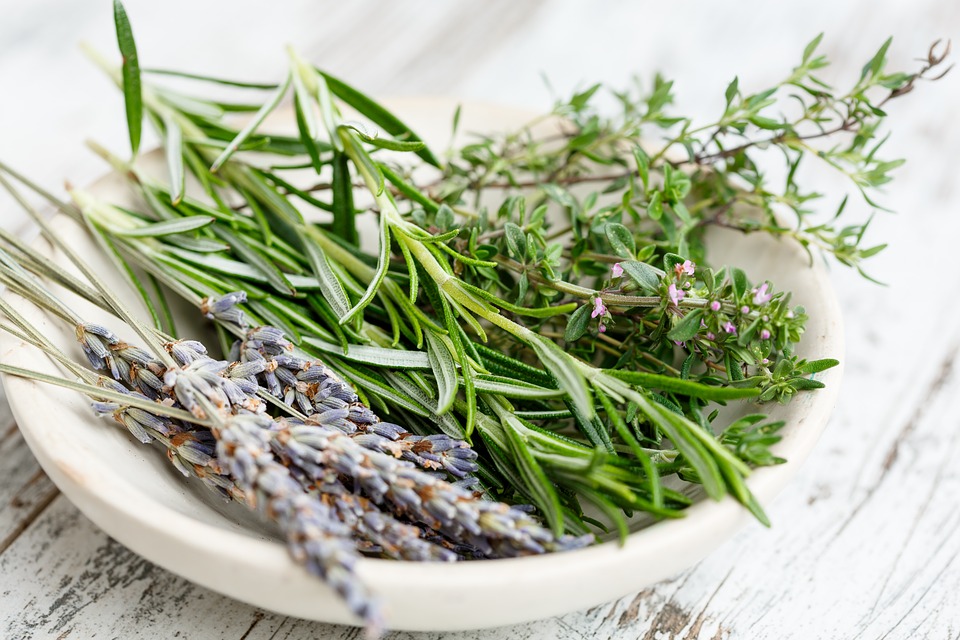 The lower the temperature the longer the process for drying. However, the slower process helps lock in flavor more naturally giving the herbs more concentrated flavor and aroma.
Now You're Ready to Dehidrate Your Herbs!
There you go! That's all you need to start dehydrating any herbs you've grown. Have you tried dehydrating herbs before? How did it go? Let us know in the comments!
Related Articles