A major proponent of family preparedness is the maintenance of comfort, control and self-preservation in a time of crisis.  Whatever the source of the crisis, we as humans, want to protect the homestead and our loved ones at any cost.  (And by the way, many species on the animal kingdom do the same.)
The reason I bring this topic to the forefront is that yesterday, at a community meeting, I learned that home burglaries are on the rise.  This – in a community where many still do not lock their doors – was no surprise to me given the dire straits so many are in financially.  Still, it was a wake-up call reminding me that I need to do an inventory of the home security and crime prevention measures currently in place so that I can insure that both myself and my preps are secure.
A dozen countermeasures we can take to secure our homes and families from crime
1.  Secure your doors with multiple locking mechanisms.  Yes, it is an annoyance to carry multiple keys but why make it easy for the bad guys?  A dead-bolt is essential and even two would not be excessive.  Make sure the locks are difficult to pick and please remember that a lock is only as good as the strength of the door frame.
2.  Do not leave keys under mats, under flower pots, on top or door frames or in one of those $3 magnetic key carriers that fit under the frame of your car.  Thieves know about these places and are more clever than you might think when it comes to locating a spare.  Here at my place we have secured a spare key in a coded key vault , similar to the type real estate agents use.  (And dare I say that I have lost my keys more than once on the trails and that having a spare has saved the day?)
3.  Do not put your name and address on your key ring.  If you lose your keys – and who hasn't – why advertise your home location and provide easy entrance.  You might as well put a sign on your front door that says "TAKE ME".
4.  Keep your outdoor areas well lit.  This does not have to be costly.  Even shaded areas will benefit from inexpensive solar lighting.  Put porch lights on a dawn to dusk timer and make sure your garage entrance is not shrouded in darkness.
5.  Consider an alarm system.  I am not talking about an expensive monitored alarm system and, as a matter of fact, I think advertising that you have a monitored system (whether or true or not) simply tells the world that you have lots of goodies that need protection.  When I say alarm system, I am referring to a loud horn or blast that goes off when someone invades your territory.  This is especially effective if you have neighbors who will also hear the alarm but even in a more remote area, the alarm will annoy and dissuade the burglars from sticking around.
6.  Add internal locks to critical storage areas.  This includes your emergency food storage area, crawl spaces, and your freezer.  I almost forgot about the freezer myself since they are the garage.  And yet the garage can be one of the most vulnerable areas of your home since it is typically dark and remote sound-wise from the rest of the house.
7.  Secure your mail.  In addition to minimizing identity theft, an over flowing mail box is an open invitation to thieves who will assume you are not at home or traveling.  Invest in a PO box – they are cheap.
8.  Keep your outdoor areas tidy.  Trim shrubs that are close to the house so that strangers can not skulk or hide behind them, waiting and watching for the best time to attack.  Have someone mow the grass when you will be gone for a week or longer and if you still have the newspaper delivered, for goodness sake, stop delivery while you are gone.
9.  Notify the police or sheriff that you are going to be gone.  This may not work in all situations but here in my rural community, we are encouraged to let the authorities know when we are going to be off island for an extended period.
10.  Be ware of strangers, delivery people, and yes, even officers of the law that come to your door.  Have your pepper spray
  handy and ask for ID.  If in doubt, do not open the door.  Ask for a badge or ID number and call it in.  Remember, uniforms can be readily purchased online and in these days of Photoshop, fake id can be easily created on a home computer.
11.  Know your neighbors.  I have said this before and will say it again: neighbors and community members that know you by name and by face will be the ones that will watch your back in a crisis.  You do not have to become best friends with these people – but you do need to say hi once in awhile and perhaps get involved in some community activities so that they can get to know you and you them.
12.  Get a dog.  A dog is a great – really great – early warning system.  Heck, my little six pound Yorkie makes a lot of racket if a stranger is walking around outside at night.  He might not scare an intruder once he is in the house, but he certainly would give the would-be burglar reason to look elsewhere.
As a bonus, I need to add one more thing:
Zip those lips.  This is my weakness and something I will commit to stopping RIGHT NOW!  In my effort to spread the word about family preparedness, I talk about my own efforts – what I have, how I am storing it, and worst of all, where I have located my stuff.  Shame on me.  What I have effectively done is advertise the fact that if the SHTF, you can come to my place because I have food, I have water, I have stuff.  This is going to be difficult because I do want to educate and help others.  But I am going to really try to be a bit more private on a going forward basis.
Think Like a Burglar
In closing, I want to pass on that the very best advice I can give is to learn to think like a burglar.  Walk around your place, and, pretending you are a bad guy, think about points of entry.  Take a look at you home from the street.  Are you advertising all of the goodies inside?  Or does your home look like a modest, well kept abode with good lighting and well trimmed landscaping?   If you were a burglar, which home on your street would you hit?
As you know, a crisis can come from a natural disaster, a medical pandemic, and economic collapse, or a man-made activity such as a terrorist attack.  By practicing crime prevention now – and making home security a part of daily life – you can be one step closer to preserving the homestead when the SHTF.
Enjoy your next adventure through common sense and thoughtful preparation!
Gaye
If you enjoyed this article, consider voting for Backdoor Survival daily at Top Prepper Websites!  In addition, SUBSCRIBE to email updates  and receive a free, downloadable copy of my e-book The Emergency Food Buyer's Guide.
Bargain Bin:  Below you will find links to some personal and BDS reader favorites and items from the current Amazon Top 10.
Patriots: Surviving the Coming Collapse
: Although this is a book of fiction, it is also serves as a survival manual of sorts.  The depiction of society three years following a collapse is so very real that I could almost put myself in the same room as the members of the survival group that has banded together to protect each other as they live in a communal retreat.  The section on a bartering market was hugely insightful and gave me some idea of how it might work in a real, SHTF situation.  Considering when this was written, Patriots is eerily timely.
One Second After
:  For many, the novel "One Second After" was a game changer that convinced them of the need to be prepared.  If you have not read this book, you really should.  This is my #1 pick when it comes to survival fiction.
LifeStraw Personal Water Filter
:  The LifeStraw is considered the most advanced, compact, ultra light personal water filter available. It contains no chemicals or iodinated resin, no batteries and no moving parts to break or wear out.  It weighs only 2oz. making it perfect for the prepper. There is also a larger sized LifeStraw Family currently available with free shipping.
Tac Force TF-705BK Tactical Assisted Opening Folding Knife 4.5-Inch Closed
: FAVORITE! This is a great knife that is currently priced at about $8.65 with free shipping.  Not only that, it is ranked as the #1 best seller at Amazon in both the camping and hunting knives categories.  The reviews raved about this knife so I bought one, used it, and and can recommend it.  See The Inexpensive Tac-Force Speedster Outdoor Knife.
Note:  the price can vary by color so if you are not particular, scroll through the colors and save a couple of bucks.
Dorcy LED Wireless Motion Sensor Flood Lite: Don't let the $20 price lead you to think this wireless flood light is wimpy. I have two of these and feel that these lights are worth double the price.  Using D-cell batteries, the Dorcy floodlight will light up a dark room or a dark stairway in an instant.  I can not recommend these enough.
Morakniv Craftline Q Allround Fixed Blade Utility Knife
: ANOTHER FAVORITE KNIFE! Also known as the Mora 511, this is now my favorite knife. It is made of Swedish steel and is super sharp.  Many Backdoor Survival have emailed me indicating this is now their favorite knife too. I paid $12 for this knife; it was worth $12 and of course is a steal at $8.07.
FordEx Group 300lm Mini Cree Led Flashlight:  FAVORITE! Here we go with another flashlight.  At the time of this writing, this one is only $3.80 with free shipping.  It is super mini sized, bright and waterproof.  Plus, it uses a single, standard AA sized battery. Pictured is one that I own in green but they come in basic black as well as some other colors.
Blocklite Ultra Bright 9V LED Flashlight: I now own six of these little gems. There is a similar flashlight called the Pak-Lite (which is more expensive) but it does not have a high-low switch like this one. Less than $10. These little flashlights just go and go, plus, they make good use of those re-purposed 9V alkaline batteries that you have recharged with your Maximal Power FC999 Universal Battery Charger.
~~~~~~~~~~~~~~~~~~~~~~~~~~~~
Shop the Emergency Essentials Monthly Specials
For over 25 years Emergency Essentials has been providing the highest quality preparedness products at great prices.  Plus, each month they feature sales that quite honestly are fantastic.
Once again, Emergency Essentials is having a huge sale on Mountain House products.  The Mountain House Entree Favorites Combo
is $119.99 for six large tins.  Also on sale are my favorite Clear Mist 100 Hour Plus Emergency Candles
at $3.99 and the Mobile Washer 
for $14.95.
Shop the Emergency Essentials Monthly Specials
~~~~~~~~~~~~~~~~~~~~~~~~~~~~
Need something from Amazon (and who doesn't)? I earn a small commission from purchases made when you begin your Amazon shopping experience here. You still get great Amazon service and the price is the same, no matter what.
Amazon has a feature called Shop Amazon - Most Wished For Items. This is an easy tool for finding products that people are 'wishing" for and in this way you know what the top products are.  All you need to do is select the category from the left hand side of the screen.
The Amazon Top Most Wished For and Best Selling Outdoor Items
Emergency Preparedness Items from Amazon.com

Amazon Gift Cards
Help support Backdoor Survival. Purchases earn a small commission and for that I thank you!
~~~~~~~~~~~~~~~~~~~~~~~~~~~~~~~~
Are You Interested in Essential Oils?
If you are just getting started in using essential oils for wellness purposes, I recommend the Spark Naturals Health and Wellness Kit which includes all of my favorites or the Essential 4 Pack which includes Lavender, Lemon, Melaleuca (Tea Tree) and Peppermint.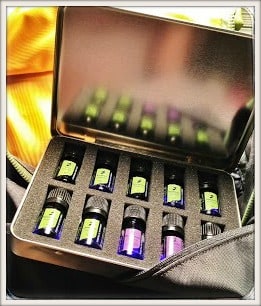 Spark Naturals Health & Wellness Kit
Be sure to use the discount code "BACKDOORSURVIVAL" to receive a 10% discount.