This site contains affiliate links. As an Amazon Associate, I earn a commission from qualifying purchases at no extra cost to you. Full Disclosure Here.
There are a lot of different options for generating power that you might not have thought about or realized was even possible. Knowing how to put together power generators is not only a valuable skill for trade and barter but could make your life a lot more pleasurable during a SHTF situation.
When I started researching this subject, it was amazing how much old junk there is laying around that could be utilized for power generation with a little bit of know how and tools.
After reading this, my goal is that you will be inspired to "take charge" of your future power needs. For those of you on solar power, this could be a valuable addition to the options you have for charging batteries when needed.
At the same time I realize that not everyone is comfortable putting some of these things together and some things have to be bought regardless unless you have a lot of skills.
I for example would not want to attempt to make a wind mill but if you are handy then by all means I encourage you to explore. I have included some generator options that are in varying price ranges for those that need to just get something now or have limited space.
A lot of these ideas are fairly involved so I have included some links to Youtube videos where innovative folks show you hands on how to make these generators.
Whole books could be written on any one of these concepts and probably have been so for the sake of brevity and getting you started, I have included these links and encourage you to watch a few videos before getting started on your own project. There is nothing like watching something hands on.
Generator From Lawn Mower Engine
Utilizing the alternator of a lawn mower is a proven way to generate quite a bit of power. While you are dependent on gasoline for this, lawn mowers burn so little that it is still worthy of consideration. Some report that a 2 horse power motor will run about 4 hours on a gallon of gas.
There are plenty of mowers out there that have decent engines but need other repairs that make it not worth it to someone to keep. You will also need an alternator. Truck alternators can be found at junk yards or if you have a friend that is always working on trucks you may want to put the word out you need an alternator. You can use smaller alternators but bigger ones are better for power production.
Keep in mind that this produces 12 volt power so you will need to purchase an inverter to step up the power to standard 120 volt to run your typical appliances and such. Those with solar power probably already have one of these on hand but if not they are not super expensive. The larger the inverter of course the more expensive.
In the video above, a 500 watt inverter is used which allows for quite a bit of power on hand and substantial battery charging capability. There are many versions of this generator out there and watching a few videos is one of the best ways to get an understanding of the basics.
Water Turbines
Those that have running water on their property are at an advantage when it comes to this type of power generator. The faster the flow the better your power generating capabilities.
If your flow is lacking there are things you can do about that. Digging out a section of creek so there is more drop can help. Essentially you need water to turn a wheel and anything you can do to facilitate that is going to be a major help.
Having a reservoir of water can help. There are several ways to do this. First off you can practice water catchment. If you catch rainwater or storm flow and store it in a reservoir you can release this water to turn your turbine faster. This allows you to generate some extra energy at key times.
Another way to look at it is using a ram pump to use water pressure to pump water up to a reservoir from your creek, river or stream. This water is then put into a damed up area or tank and can be released or set to flow out as needed so you have better flow through your water wheel/turbine.
This can be especially helpful it your water flow rate of your stream is sporadic at times or just to allow for peak power usage at your home. The more drop and velocity you can achieve the faster you are making power.
There are so many ways to divert water or capture the extra that comes down. Water turbines are fabulous things to have if you are lucky enough to have the water source but even if you do, if there is a period of drought you are going to need another back up power source or cut back a lot on energy usage.  Here are some links to videos on Youtube that are helpful.
Wind Turbines
Small wind turbines are inexpensive and I have been tempted to try it myself but I figure it would meet the same fate as the large ones around here. You also need to be aware of the issue of birds versus windmills.
Environmentalists and bird lovers have lamented and battled with the reality of how many birds are killed in areas that use a lot of wind turbines. Even a small wind mill can contribute its share of casualties. Deciding if that is something you can deal with is up to you.
Here are a few turbines for charging up a battery bank or just providing some direct power to your home. Most people charge batteries up so they can take advantage of wind when needed. I am including a large and smaller turbine for you to look at.
Windmill Wind Turbine Generator Kit
 One of the major bonuses of this turbine is that it has a lower cut in speed of 4.5 mph.
That means you can start making power at that speed which is not that fast really. This is a major improvement over older designs.
BestEquip Wind Turbine Generator
For those that want to try some wind power out but not make a major investment, this 400 watt turbine offers a good option.
If you just want to have wind as a supplement and not a major power source to an existing system then this is a solution worth considering. Outbuildings and barns that need a little bit of power or that are facing the right direction to catch your commonly prevailing winds could handle this smaller turbine. It assembles easily and has a warranty.
Homemade Wind Turbines
It is possible to make your own wind turbine if you are a little bit handy. Here is a link to a video for making your own wind turbine with some basic supplies listed below.
https://www.youtube.com/watch?v=g0tiiA52ec8
27″ Snow Shovels

4″ Round Weatherproof Box.

4″ Round Weatherproof Cover.

Galvanized Pipe Nipple, 3/4-Inch X 12-Inch

EMT Snap N Set Screw Connector, 3/4″

J-B Weld

Self-Drilling Screws

Pillow Block Bearings
You will also need a stick of 3/4″ EMT electrical conduit.
Please visit this fellow's site. He has some great ideas for creating your own power systems.
Solar Power Generators
This is another power generation concept that has a million different options for how to go about it. To narrow it down a bit you need to think about what you need in these terms.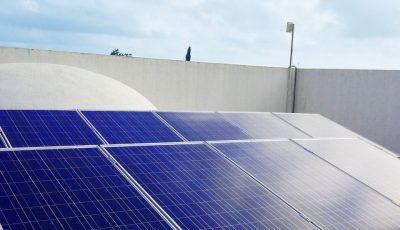 Something to make your generator portable. A lot of people use wagons or dollies. A wagon has a lot of advantages. For example you can pull it with an ATV or lawn tractor if you want or just pull by hand and move your generator around without having to break down components and move individually because they are so heavy,
Batteries. Sealed marine batteries are available at any major auto store or Wal-Mart and offer a cheaper and just as effective alternative to those sold as being strictly for solar. The more amp hours a battery stores the more power you have on hand thus two batteries will allow for more storage than one.
Inverter. This can vary in size. You will want to match the size of your inverter to the size of the system you want to create. Bigger inverters cost more so if you are just creating a small generator then there is no use spending on a really large one unless you have plans for expansion in a short period of time.
Solar Panels. These come in all sizes and some are made to be more space efficient than others or even fold up. A 100 watt panel is well worth the investment. Sure you can go smaller but with the price of panels being so low, why bother with smaller panels that are going to take longer to charge your battery supply up?
Misc wires and connectors. Again this is going to vary based on your other components. Sometimes these things are included but you will likely at least need some battery connector cables.
Here are a few links to some solar generators created by other preppers.
Pre-Built Options
You can take a short cut and purchase a small solar generator for a reasonable cost. Here are a few options that are lightweight and inexpensive. You can charge them a number of ways so if you don't have solar panels yet, you can still buy one of these generators and add panels later if wanted.
Pure Sine Wave Backup Portable Battery Generator
This is an impressive power pack with outlets for all your needs. At just over 5 lbs this is light enough and small enough that even those living in small apartments in town can have some backup power on hand in a cabinet!
Goal Zero Yeti 150
Ground Zero makes solar generators that address a lot of different energy needs. The Yeti 150 is ideal for those that want some basic back up power.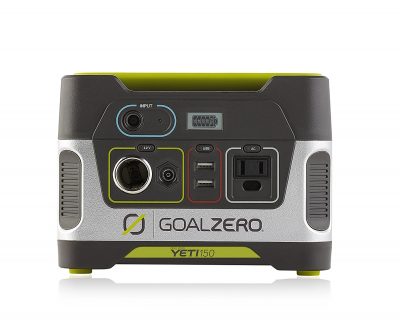 Ground Zero sells their own brand of solar panels but for the money I would just buy a different and less expensive brand. If you have higher needs for energy storage Ground Zero offers generators that can provide back up power for a whole household. 
Charging times for batteries vary based on sunlight hours and the size of your solar panels. There is a limit to how many panels can be hooked up.
Also Read: Preppers Guide
Why Not Have Several Types?
No generator is going to be the ideal one for everyone. In fact you may very well want to make several types. If you have the space you may want to have a small wind turbine as well as a solar generator.
Those lucky enough to have some running water on their property may want to add in a water wheel. Using a lot of energy sources can add up to being able to provide a lot of or even all of your own energy, saving you a lot of money all while making you less dependent on the grid in any situation from a natural disaster to economic collapse.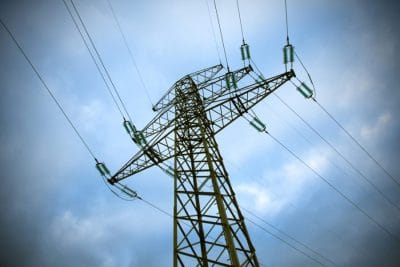 Take your time when learning the skills required to build these systems and do it right. While it may take you longer than you expect if you are just getting started with these types of projects, it is well worth it to gain the skills and you might save a lot of money over buying something premade.
Even if you have to buy most of the parts, chances are you are going to be able to put together something that provides either more energy for the same cost as a premade set up or cut the cost on the smaller set up you have your eye on.
Have you made a generator at home? What was the most easy and most challenging aspects of it? Please comment below so we can all learn together. I am betting some of you have some great ideas for creating sustainable energy with what you have on hand!
If you enjoyed this article, consider following our Facebook page.