This site contains affiliate links. As an Amazon Associate, I earn a commission from qualifying purchases at no extra cost to you. Full Disclosure Here.
The Ark 390 is a dried food bucket that is designed to provide 3 meals a day for 1 person for 30 days. You get 390 servings of mylar sealed rations in a reusable bucket with a gamma seal. I received this bucket in order to provide an honest review.
Pros
Packaged well with mylar and the bucket has a much better seal than some. I would be interested in buying more of these lids for food and other long-term storage in buckets.
Good variety of entrees and easy just add water preparation methods.
Easy to order and fits in a small space.
Convenient for those that want a simple solution to be prepared for a month.
Very affordable. It would be very hard to live on $140 worth of food from the grocery store for a month.
BPA Free packaging all the way.
Lightweight so if you have to move your food supply around, 32 lbs is not so bad for a months worth of food!
Resealable entrees so you can eat a little of this and a little of that if you want without worrying about insects and moisture or stale taste
Cons
Not suitable for sodium or sugar restrictive diets
Artificial coloring
Vegetarian. No meat at all. Of course, at this price point it cannot be expected for there to be meat.
Milk products make some items in this bucket not ok for those that are very sensitive to lactose. On reading the label, the Cheddar Cheese Sauce and Cheddar Potato Soup both have lactose in them. The other items seem to be fine for those that are lactose intolerant.
The Entree Selection
Breakfast
Cheddar Cheese Grits with Green Chilies (30 Servings)
Brown Sugar & Cinnamon Oatmeal (45 Servings)
Creamy Cinnamon & Rice (30 Servings)
Lunch/Dinner
Corn & Potato Chowder (30 Servings)
Mac and Cheese (30 Servings)
Savory Black Beans and Rice (30 Servings)
Rice & Orzo Pilaf (45 Servings)
Chicken Flavored Vegetable Stew (30 Servings)
Red Beans and Rice (30 Servings)
Spanish Rice (30 Servings)
Creamy Mashed Potatoes (30 Servings)
Cheddar Potato Soup (30 Servings)
Shelf Life
Like any food product, the temperature The Ark 390 is stored at has an effect on how long you can expect it to stay good for. According to my research, you can expect the following.
20 years of manufacturing date when stored at 60 F (16.6 C)
10 years of manufacturing date when stored at 70 F (21.1 C)
Customers do comment that these buckets are very fresh on arrival. Since they are in high demand they are produced and shipped to you quickly rather than setting in a warehouse somewhere.
That is a major plus when you consider how often people think they are getting a good deal on survival food only to find that it is close to expiration already.
Calories Per Day
The Ark 390 is designed to provide a full diet of 2,000 calories per day. What you really need to eat during an emergency or survival situation is going to depend on your size, gender, activity level, and special circumstances such as pregnancy.
The 30 day guideline could really range from 15-45 days depending on all these factors. This is something to keep in mind when buying any all in one bucket or survival ration kit.
Cost
The cost is about $140 on average but can vary a little. Based on $140 that means you are paying $4.67 per day for 2000 calories. That is not bad at all for a single person.
To put it in perspective that would be like having a grocery bill of only $280 per month for a household of 2. On a larger scale, that means you could theoretically put back 12 of these buckets for one person for $1,680 and have a years worth of food.
Personally, I would get tired of the same thing so you may want to look at some of the other food buckets made by Ready Project such as their fruit buckets or other specialties for some added variety.
Some cost a little more but it still means a years worth of food with a 20 year shelf life for under $2,000. Keep in mind that all of these meals are made to be prepared with just water and boiling so you have that convenience to consider when deciding what a good value the buckets are.
Salt and Sugar
While I know I mentioned that the sodium content is high, keep in mind that you may want extra salt during a survival situation. The amount of physical labor that you have to do might mean more exertion and loss of sodium.
I just feel that I should mention sodium and sugar so that you can consider if these rations are right for you. Salt helps food stay good for longer so a lot of the rations available have quite a bit in them regardless of brand or price.
What I Would Add
My husband and I are meat eaters so while this bucket would get us by, I would want to have some canned or dried meats to add to these meals or I would feel like something was missing. Good food helps morale and you to stay focused during an emergency situation.
Just a little sprinkle of dried or canned meat is going to completely change a dish. I would be most likely to use this bucket as a base for dishes. In a survival situation, you could add in whatever game meats you could get your hands on.
Looking at the entree selection, you could do a lot of Mexican dishes if you had some canned salsa or tomatoes to throw in the mix. Some packaged tortillas have a reasonable shelf life but you can make your own with a bit of flour, salt, and oil. They only take a few minutes to cook in a skillet.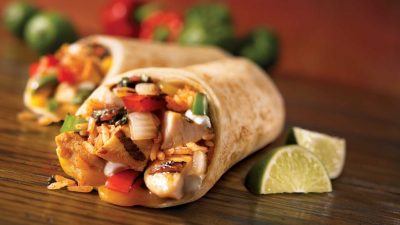 Final Thoughts
This is a food that provides an easy bit of security for those that want to make sure they are prepared but don't want to go through the hassle of buying and sealing foods themselves. While it is not for every diet, the entrees are easy to prepare with any type of heat source. The bucket gives you a way to store entrees without worry of moisture and pests getting into your food stash.
I definitely recommend making sure that you have a stove on hand that can handle a skillet or large pot. While the entrees could be prepared using a wood fire, having a small propane or candle stove is going to be easier to use and necessary for those that can't just cook over a fire outside.
If you put back one of these buckets then right beside it you should store a stove and a few pots and pans. A pack of 100 paper plates or bowls is also not a bad idea during an emergency situation where water may be more limited.
Where to Buy? The Ark 390 is available on Amazon.
If you enjoyed this article, consider following our Facebook page.