This site contains affiliate links. As an Amazon Associate, I earn a commission from qualifying purchases at no extra cost to you. Full Disclosure Here.
An important rule of prepping is to identify disruptive events that could happen to you.  These events are likely to be highly individualized and based on location, domestic situation, age, income, health, and a number of other factors.
There are, however, twelve disruptive events that are universal.  These are the dire situations we should all prepare for in one way or another. The extent of how we prepare for them and the order of precedence is up to you.  Over the next twelve months, I will be writing about each of these events.  You will read about the event itself, how to prep for it, skills and strategies to embrace now, and the supplies you should have in place to survive the event if it comes knocking on your door.
Here is the list of 12 events, sorted randomly, for your consideration
12 Months or Prepping: One Disruptive Event at a Time
1. EMP

2.  Cyber Attack

3.  Wildfire

4.  Contamination of the Public Water Supply

5.  Economic Collapse

6.  Hurricane, Tornado, or Windstorm

7.  Earthquake

8.  Pandemic

9.  Nuclear Accident

10.  Civil Unrest and Riots

11.  Prolonged Drought

12.  Terrorist Attack or War
As you review this list you may be thinking "But Gaye, what about a food shortage, job loss, major health setback, or you-fill-in-the-blank event"?  That is where risk assessment comes into play.  You need to compile a list that is specific to you.
That said, the universal truth about prepping is that the best strategies are non-specific and can be applied to many short and long term events that affect your health, welfare, and comfort during daily life.
What is a Disruptive Event?
This has been asked and answered many times, but for those of you unfamiliar with the term, here is a summary from 10 Ways to Stay Calm and Prepare for a Disruptive Event and 17 Tips for Taking Charge After A Disruptive Event
Briefly, I use the term Disruptive Event as a catch-all phrase for the myriad of things that could happen to alter life as we know it.  I use it to describe any event that could potentially transform our personal lives into one of chaos, distress, confusion, or all of the above.

Interestingly enough, I have not found find many references to this term using Google so the how, where, and why I started using it most likely has to do with my own thoughts on TEOTWAWKI.

Note:  TEOTWAWKI = The End of the World as We Know It

TEOTWAWKI was a commonly used acronym in preparedness and survival circles until the end of 2012 when various predications of the end of times did not materialize.  The term is still used today, in a much broader sense.  At Backdoor Survival, for example, TEOTWAWKI refers to anything that disrupts our normal way of life.  This could be something as devastating as an EMP taking down the power grid, to a more mundane (but equally devastating) job loss or loss of a family member.

Disruptive events are common and that is why we prepare.  In 12 Months of Prepping, as I have defined it, we are preparing for short term disruptive events and in doing so, we are better prepared than 95% of our friends and neighbors.

But honestly and truly, that is just a start.  What about after that?

The trite answer is that we focus on skills and projects that foster self sufficiency without modern conveniences.  We also focus on defensive tactics and how we will defend not only our homes, but our person, and our rights under the Constitution.  More difficult is that we prepare our mental state so that we will be level-headed and calm when our world becomes a sea of chaos.
The Final Word
A few weeks back I wrote about doing it my way. Today the context is different but the theme is the same. When it comes to prepping, we will be doing it our way with knowledge, skills, and supplies to get us to the point where we are well-prepared while living life to the fullest. After all, prepping is our insurance and not our career.
"Our Way" includes this all-new extension if 12 Months of Prepping along with some fantastic new guest contributors who know a whole lot more about survival tactics than I do.  And all of that living our life to the fullest stuff?  From time to time, I will post about that over at my new Strategic-Living website so if you have not checked out my launch article, jump on over and check it out.
Finally, as we begin the new year, let me remind you that life is too short to exist only for the have-to-do list.  Wouldn't it be better, as well as less stressful, to focus on the "want-to-do list?
Enjoy your next adventure through common sense and thoughtful preparation!
Gaye
If you enjoyed this article, consider following our Facebook page.
Bargain Bin:  Need some ideas for your Bug Out Bag?  When I redid my own pack, I wrote about it in the article How To Build Your Own Perfect Bug Out Bag.  Here are some of the items I included as well as some current favorites that I am comfortable recommending as additions to your preps.
Portable Solar Charger:  With so many important documents and eBooks stored on electronic devices, having the ability to recharge them when the grid is down is a personal priority.  I have reviewed many over the years and with each new unit, the form factor, efficiency, and price gets better.  My current fav is the Archeer 21W Foldable Solar Panel.
Lanterns and Flashlights:  I refuse to pick a single favorite.  Or perhaps I should say I can't.  That said, the flashlight continues to perform and the collapsible lanterns just keep on going!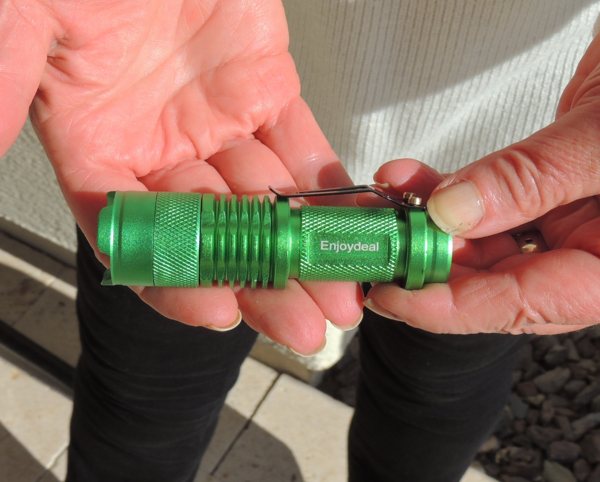 Mini CREE Q5 LED Zoomable 1200 Lumens Flashlight:  I am calling this my "3 buck flashlight".  As of this writing, this little gem is with free shipping for everyone.  It uses a single AA battery (I am using a recharged Alkaline battery). This is another one of those great deals that is difficult to pass up.
Portable Outdoor LED Camping Lantern – Collapsible:  I admit to owning a number of these collapsible lanterns. They use  30 different LEDS and are powered by AA batteries, including rechargeables.  Instead of a switch, you turn these lanterns on by extending the lantern from its collapsed condition.  There are many different brands available but I have not found much difference between them.  Shop by price.  For more, choices, click here.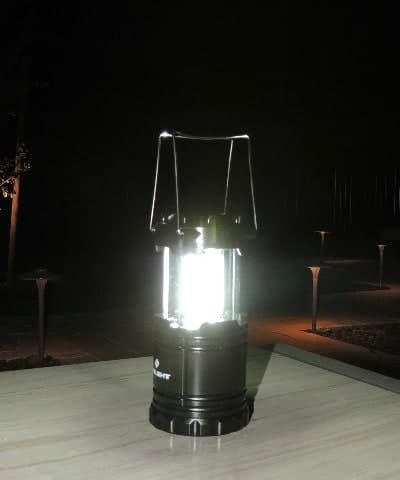 The SURVIVAL MEDICINE Handbook: Third Edition:  I went back and forth considering a book on survival medicine or a book on essential oils.  Dr. Joe Alton's book won. This is the definitive source of medical information for all Prepper's and is my go-to bible not only for emergency medicine but for day to day ailments as well.
Kershaw OSO Sweet Pocket Knife:  A decent pocket knife made it to the list.  We use ours almost daily and I cannot imagine getting by without a knife.  This is our favorite.
Rothco Black Medium Transport Pack: This is my favorite pack.  I actually own 3 plus one in the large size (Rothco Large Transport Pack) that I intend to use as my specialty pack that will include clothing, a sleeping bag, and additional food items.  I don't think you will be disappointed in your investment in one of these Rothco packs although I hope you will never have to use one for bug-out purposes.
Potable Aqua Water Treatment Tablets: Potable Aqua Water Purification Tablets make questionable water bacteriologically suitable to drink. Easy to use and the water is ready to drink in 30 minutes. One 50 tablet bottle treats 25 quarts of water.
Light My Fire Swedish FireSteel:  This "Scout" is the one I own. Using this basic pocket fire-starter, you can get a nice fire going under almost any conditions. This is a small, compact version and is my personal favorite.
Grabber Outdoors Original Space Brand All Weather Blanket:  I was interested in a re-usable emergency blanket so I purchased one of these based upon the excellent reviews.  This space blanket is definitely "heavy duty" compared to the cheapies (not that they don't have their place because they do).
~~~~~
A frequent question I get on Backdoor Survival has to do with healthcare matters when there is no doctor around. This is the definite source of survival medical information for all Prepper's and is my go-to bible for survival medicine.