This site contains affiliate links. As an Amazon Associate, I earn a commission from qualifying purchases at no extra cost to you. Full Disclosure Here.
When disaster strikes, a lot of things happen. There are people fleeing the area, people rushing into the area to help, people in shock who can't figure out what to do, people who jump into action right away — and the list goes on. Everybody is different, and everybody reacts differently when put in a disaster situation.
Learning how to prepare for a disaster is an important thing to do, even if you don't think it will happen to you. Some people may be born preppers, meaning they are constantly doing what they can to get ready for a disaster. Some people believe that nothing bad will happen to them, so they don't bother.
When Answering, Be Mindful of the  Psychology Behind Disaster Situations
Here is a list of some of the most common types of people during disaster situations and what you should know about them when preparing for or dealing with a tough and possibly dangerous situation.
The Denier
This type of person believes that if disaster strikes, it won't affect them. They see natural disasters and other terrible things happening on the news or online, but they wholeheartedly deny the fact that such a thing could ever happen in their hometown.
These people avoid the daily stressors that come with anticipating disaster situations and may lead more laid-back lives, but if a disaster ever did strike, they wouldn't know what to do at all.
If you come across this type of person, share with them the importance of preparing for an emergency situation and give them a few pointers. If nothing else, they'll at least have some advice if the time ever comes to deal with a disaster situation.
The Self-Defense Guru
Some people understand that they could be put in bad situations and want to be prepared for situations where they can fight their opponents and defend themselves and their family. These people work out often to build muscle and become strong and confident. They may also invest in weapons to keep in their home in case of an intruder.
This type of person is probably well prepared for violent disasters or attacks close to home, such as break-ins or gang violence. However, they are not prepared for natural disasters or situations in which the problem is not a physical person who can be fought. If faced with a disaster they cannot defend themselves from, they may become panicked and violent — which could lead to more potential problems such as road rage and aggressive driving.
Keep the self-defense guru in your life close. They can definitely come in handy for some of the situations mentioned above and are a great person to have on your side. Talk to them to find ways that their strength and abilities can come in handy during other disasters, like severe weather.
The Outdoorsman
The true outdoorsman is ready for anything. These people are typically strong, have good survival skills, know what to do when faced with harsh conditions and are ready for anything. They may enjoy being off the grid and living life deep in nature.
The outdoorsman is very well prepared for basically any type of disaster. They can survive anywhere they may have to flee to, are strong enough to fight off enemies and have experience living in harsh or unpleasant conditions.
When dealing with outdoorsmen, remember that for them, spending time outdoors and off the grid is where they feel safest and most comfortable. Support their lifestyle and learn anything you can from them — in case the time ever comes for you to enter the wilderness with nothing but a backpack.
The "Doing the Best I Can" Prepper
Some people don't let prepping for a disaster take over their lives, but they have the basic skills and materials to protect their family. These people may be single parents, young adults living alone or families who simply aren't making disaster prep their main focus.
People who are doing the best they can may have some food stocked and have an evacuation plan in place. They might also have some basic self-defense skills and could probably defend and protect their family if it came down to it. However, these people aren't consumed with the idea of a disaster striking, which is probably a healthy outlook to have.
The "Doing the Best I Can" prepper is typically very logical and reasonable. Having conversations with these types of preppers about potential disaster situation can probably be eye-opening for both parties. Don't count these people out.
The Final Word
The bottom line?  People are different.
How people handle disaster situations isn't just a human reaction. Everyone is different. If somebody has been through a traumatic experience before, post-traumatic stress disorder may force them to replay those scenarios and prepare themselves for another situation.
People who maybe haven't experienced a disaster situation firsthand, but have seen them on TV, can feel a variety of ways, depending on their personality. Some might feel thankful it didn't happen to them but are realistic in the fact that it could. Some people will look at the news coverage and shrug, believing it won't ever happen to them. If somebody has family members who have been affected by disasters, they may constantly feel a sense of fear about somebody they love dealing with another bad situation.
Truly, everybody experiences disaster situations differently, and individual reactions depend on a lot of factors. How you deal with these situations is unique to you, and the best you can do is prepare in whatever way makes the most sense to you.
If you enjoyed this article, consider subscribing to email updates.  When you do, you will receive a free, downloadable copy of our e-Book, The Emergency Food Buyer's Guide.   Also check the Facebook page regularly for links to free or almost free eBooks that we personally review just for you.
You can also vote for Backdoor Survival daily at Top Prepper Websites!
[related-posts]
~~~~~~
Author Bio: Bobbi Peterson loves writing and regularly posts on her blog Living Life Green. She's also a freelance writer, green living advocate and environmentalist. You can find more from Bobbi on Twitter.
Bargain Bin:  Regardless of the type of prepper you are, these seven items are universal and what I consider must-have's.
LifeStraw Personal Water Filter
: The LifeStraw is considered the most advanced, compact, ultralight personal water filter available. It contains no chemicals or iodinated resin, no batteries and no moving parts to break or wear out. It weighs only 2 oz. making it perfect for the prepper. For more information, see my LifeStraw review.
Portable Solar Charger:  With so many important documents and eBooks stored on electronic devices, having the ability to recharge them when the grid is down is a personal priority.  I have reviewed many over the years and with each new unit, the form factor, efficiency, and the price gets better.  My current favorite is the Archeer 21W Foldable Solar Panel.
Portable Outdoor LED Camping Lantern – Collapsible:  I admit to owning a number of these collapsible lanterns. They use  30 different LEDS and are powered by AA batteries, including rechargeables.  Instead of a switch, you turn these lanterns on by extending the lantern from its collapsed condition.  There are many different brands available but I have not found much difference between them.  Shop by price.  For more, choices, click here.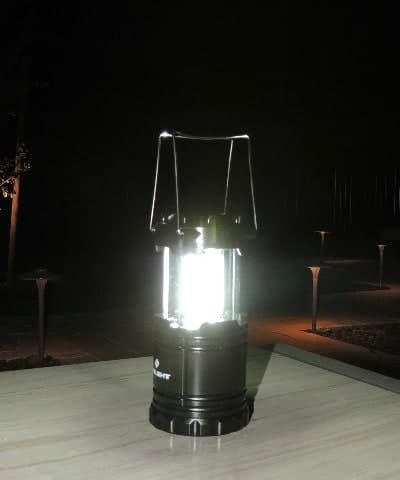 Kershaw OSO Sweet Pocket Knife:  A decent pocket knife made it to the list.  We use ours almost daily and I cannot imagine getting by without a knife.  This is our favorite; currently priced at $22.
Paracord Planet Mil-Spec Commercial Grade 550lb Type III Nylon Paracord
:  An ideal all-around utility cord in the field, paracord is tough and long lasting. It is made from 550-pound test nylon and features a seven strand core for maximum strength. Also, it is manufactured in the United States.  Note that some colors may be more expensive than others.  Need ideas? See 44 Really Cool Uses of Paracord for Survival.
 Light My Fire Swedish FireSteel:  This "Scout" is the one I own. Using this basic pocket fire-starter, you can get a nice fire going under almost any conditions. This is a small, compact version and is my personal favorite.
iRonsnow Dynamo Emergency Solar Hand Crank Self-Powered AM/FM/NOAA Weather Radio, LED Flashlight, Smart Phone Charger & Power Bank
: This newly upgraded $25 unit has it all in one portable package.  It can be also be powered four ways:  hand crank, integrated solar panel, Micro USB, or AAA batteries.This is a great value and in my opinion, works just as well as though costing double this amount.
~~~~~
A frequent question I get on Backdoor Survival has to do with healthcare matters when there is no doctor around. This is the definite source of survival medical information for all Prepper's and is my go-to bible for survival medicine.