It is time to shake things up with Backdoor Survival Book Festival 7.  This week we are going to dispense with the interview and head almost directly into the giveaway.  Steve Konkoly, the author of The Perseid Collapse series of post-apocalyptic fiction, is giving away two sets of personally signed copies of all three books.  That means two winners!
You might recall that Steve was part of the Spring 2014 Book Festival and again as part of the Summer 2014 Book Festival.  He is an interesting guy and you are going to want to go back and read his two interviews.
His latest book in the series is Point of Crisis. It is another page turner featuring Alex Fletcher and his tribulations following a lethal pandemic and the subsequent collapse of society. While normally it takes me weeks if not months to get through a book, I got though each book in the Perseid Collapse Series in a matter of days.  Expect some late nighters under the covers with these.
With that introduction, let us move on to the giveaway.
The Book Giveaway – The Perseid Collapse Series
Two complete sets of the three books in the Perseid Collapse Series (The Perseid Collapse, Event Horizon, and Point of Crisis) are up for grabs.  They will be personally signed by Steve. To enter the giveaway, you need to utilize the Rafflecopter form below.
The deadline is 6:00 PM Pacific next Tuesday with the winner notified by email and announced on the Rafflecopter in the article.  Please note that the winner must claim their book within 48 hours or an alternate will be selected.
The Final Word
It is always a pleasure to welcome back authors who have participated in past Book Festivals.  Because Steve is a boater, as I was for many years, I have a special affinity for both him and his books.  Of course the fact he lives in beautiful Maine, the east coast equivalent of Washington State, does not hurt either.
Good luck and congratulations in advance to the winners.
Enjoy your next adventure through common sense and thoughtful preparation!
Gaye
If you enjoyed this article, consider voting for me daily at Top Prepper Websites!
In addition, SUBSCRIBE to email updates  and receive a free, downloadable copy of my e-book The Emergency Food Buyer's Guide.
Spotlight:  Point of Crisis (The Perseid Collapse Post Apocalyptic Series Book 3)
The epic post-apocalyptic series continues… In the aftermath of the brutal attack on his family compound, Alex Fletcher embraces his rapidly expanding role within the New England Regional Recovery Zone (RRZ). Fueled by a limitless drive to protect his family and a rekindled sense of duty, he enlists the reluctant aid of a local militia commander–to ease the public's fears of a federal government takeover.

As Captain Fletcher digs deeper into the government's plans, he starts to question the federal government's intentions–and ability to stabilize the situation in New England. With the region's critical infrastructure destroyed and the nation's electrical grid crippled by a suspected EMP attack, he foresees a human cataclysm, with several hundred thousand desperate refugees marching further north through Maine.

The bad news doesn't end there.  Alex discovers that Eli Russell has rebuilt his militia–with the intention of hastening the Regional Recovery Zone's downfall. Obsessed with stopping the deranged psychopath that attacked his family, Alex scours the back roads and rural towns of southern Maine to find him–unaware that Eli's plans are far more personal.

Alex will face his most difficult decisions ever, as the world unravels in the aftermath of the "event."
Plus: The Preppers Guide to Food Storage
No list of books would be complete without my own book, The Prepper's Guide to Food Storage.  The eBook print version is available.
Help support Backdoor Survival. Purchases earn a small commission and for that I thank you!
Essential Oils for the First Aid Kit
Consider adding an assortment of health and wellness related essential oils to your first aid kit.  At a minimum, include melaleuca (tea tree), lavender, oregano, peppermint, rosemary, and clove oils.  At a cost of less than $45, these six essential oils will serve you well in a wide variety of first aid and emergency situations.
You can read about these and other healing essential oils in 20 All Purpose Remedies Using Essential Oils or other articles on this archive page: Interested in Learning About Essential Oils.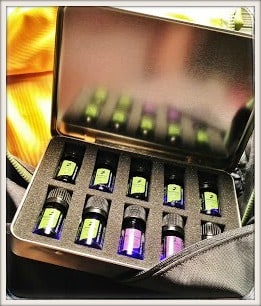 For an even broader selection of oils consider this Spark Naturals Health and Wellness Kit which includes a total of 10 oils and blends, nicely packaged on a tin that is perfect for your first aid kit.  And note that with any purchase from Spark Naturals you will enjoy a 10% discount by using code BACKDOORSURVIVAL at checkout.