This site contains affiliate links. As an Amazon Associate, I earn a commission from qualifying purchases at no extra cost to you. Full Disclosure Here.
Editor's Note: This resource has been revised and updated for 2019.
Short range radio communications have some major advantages at times. First the radios used are often much more functional and rugged for general use than a cell phone and besides the initial purchase price and the cost of keeping up the batteries, they are less expensive than a cell phone. When cells won't work, your short range radios probably still will.
The MURS system allows civilian users to have a radio network that does not require any special certifications or licenses to get. There is little wonder to the fact that there are a lot of choices for radios.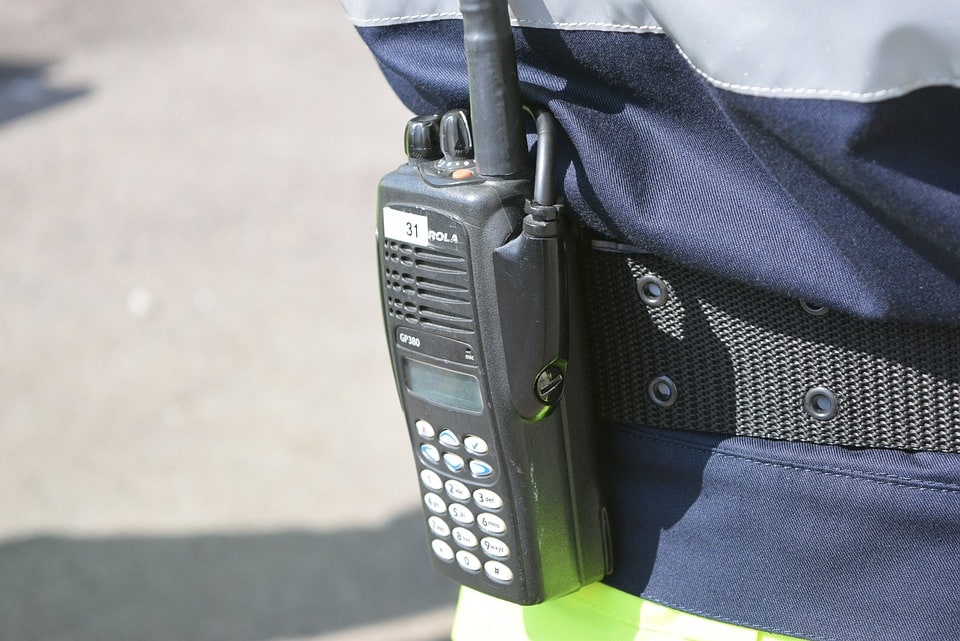 Backdoor Survival has compiled this list of MURS radios in a variety of price ranges. and some things that are helpful when getting started in the world of radio communications.
Frequencies Dedicated to MURS
151.820 MHz (11.25 kHz)
151.880 MHz (11.25 kHz)
151.940 MHz (11.25 kHz)
154.570 MHz (20.00 kHz)
154.600 MHz (20.00 kHz)
Limits
There is no age limit to use the MURS system in any way. You are however limited to a transmitter power output of 2 watts. Anything above this is technically an FCC violation.
Practice Using Them
It is easy to put a radio away and forget about it until you really need it. Get out and use your radio a bit so that you are proficient in all its functions. This can be a lot of fun actually. Taking them on an overnight camping trip could make for a good practice adventure.
Others Are Listening
It is important to realize that this is an open system. Others that have their radios on can hear what you are saying so don't say anything you don't want a lot of people to know.
Of course, since there is so little privacy anymore, especially when it comes to communications, this should be something you are used to by now!
Creating Your Own Code & System
There is nothing to stop you from creating your own speaking codes or similar. You also need to consider just how many radios you actually need to have good communications with your group or family. You can save quite a bit by purchasing multiple radios.
Every Day Uses
Some of you may be living off grid or farming some acreage. Around a larger property, radio communications can make a lot of sense. There is a reason why so many grounds crews and others still use radios instead of relying entirely on cell phones.
Radios are cheaper in the long run and generally much more rugged. Plus you can rely on battery powered radios to work when the power is out.
Recharging
There are all kinds of re chargers out there to meet any needs. Solar powered chargers have the advantage of being available to charge even when the grid is down. Solar generators and other options are out there as well. It is a good idea to keep some charged up extra batteries on hand at all times.
During an emergency you may be using your radio a lot more than you would ever imagine. When you order a radio, go ahead and get an extra battery so you don't just forget later. At job sites where they are used often, multiple charging stations and enough batteries to make changes quick and easy are the norm.
Expensive Brands Versus Budget
There is something to be said for buying a brand that is known and trusted. At the same time we live in a day and age when electronics are so mass produced that you may not be getting the difference you expect in terms of quality.
I have no doubt that you will probably be really happy with an expensive Motorola but you might be just as happy with a cheaper Murs radio. This technology is common enough that I don't think you need to buy the most expensive radio to be happy with the performance.
Ruggedness
The ruggedness of your radio is important. Outside under harsh conditions, waterproof and shock resistant features come into play more often. Check the specs on any radio before you buy it to make sure that it is actually tough enough for the abuse you are going to throw at it.
Murs Radio Comparison Table
Some Radios To Consider
Frequency Range: Dual band 136-174 / 400-479.995 MHz.
FM Radio (65.0MHz-108.0MHz). LED Flashlight.
Large LCD Display. Hight /Low RF Power Switchable. 25KHz/12.5KHz Switchable.
Emergency Alert. Low Battery Alert. Battery Saver. Time-out Timer. Keypad Lock.
This is a solid value priced radio. So far it gets good reviews and for a mere dollar or two extra you can get a 4 year replacement plan on it so that is not bad at all.
A pair of these are good starter radios for kids and teens or if you are just wanting to try out using radios and don't want to commit a lot of money to it.
This is just a standard two way MURS radio without a lot of special features. It comes from a trusted brand name. It has a function where it will receive any alerts from the MURS system.
Dakota claims it is capable of sending and receiving at a distance of several miles but this can vary based on the terrain. There are no shortwave or FM features.
The Motorola is the standard for a lot of businesses and others that use their radios on a daily basis. The Motorola has up to the 2 watt power range that is the limit for regular use. These radios are capable of broadcasting up to 20 stories so they are found in a lot of office buildings.
The one disadvantage is that while they are made to handle commercial use, they are not as waterproof and rugged as some that are made for trail use. For a big in place network or getaway though, they are hard to beat. This is a basic two way radio though with no shortwave, FM, LED display or other features.
Good Deal For A Lot Of Radios On A Budget
If you want a lot of radios for around your place or just a few extra to have on hand then this budget priced bundle is something to consider. These also include earpieces for those that are used to using headphones or earbuds a lot.
The earpieces kind of resemble the Bluetooth headsets that you see people use with cells so much. Battery life is about 8 hours with these but if you have this many then you can just keep a fresh radio charged or get a few extra batteries.
Reviewers comment that they are surprised how weather proof and tough these were out on the trail. This is a good gift set for any outdoors person. Other reviewers have use these on cruise ships for communication with family members and on remote trips.
I have to give these radios credit for offering a lot of features at an affordable cost. This pair of rugged two way radios picks up 50 Channels with up to a 36-Mile range of communication in open areas with little or no obstruction.
Mountains and other obstructions of course can cut down on this a lot. The NOAA Weather channels and alert system can be nice to have if out on the trail or even if just sheltering in place during an emergency. There is a built in distress signal that allows you to alert others you are in need of assistance.
With so many people using cell phones multiple times a day, it is a good idea to make MURS radios that are very cell phone like in shape, style, and functionality. This radio goes beyond basic two way communications. With the 5W power range when turned to high, you can enjoy clear communications across a greater distance.
The Safety Tracking Device has a GPS function that you can use to send your coordinates out to friends or in an emergency situation. While reviewers say this is an easy radio to use and lightweight to carry, they do mention that it is not programmable by chip and any instructions are hard to decipher.
The headset feature allows for convenient operation and listening. The full digital display and keypad are almost identical to the first Nikon cell phone I had in 2001. It is nice to be able to dial in frequencies precisely rather than using just an up and down function.
Car Or UTV 2-Way Radios
Some of you are old enough to remember when CB radios were a big fad. Everyone had a handle name and Smokey and the Bandit helped fuel the craze.
I am going to throw a few vehicle radios in here because I know plenty of preppers might want the convenience of having a radio in their car, bug out vehicle. or utility vehicle they use for work around the homestead.
This radio is easy to mount but it can also just be plugged into an existing 12 volt power system and be ready to go. This portability means you could definitely share it between a few locations if needed. It is nice that you can keep a continuous power supply to it so not so much of the worrying about batteries going on with this option.
The range can vary from 5 KM to 25 KM depending on your terrain. This radio can be programmed using the included cable. Customers comment that the software is usable with Windows 10 so most will be able to install software easily.
The bright LCD display is easy to read. This radio does not use a lot of power so it is not a major battery drain concern when plugged into a 12 volt outlet.
This all in one radio allows you to enjoy the world of ham radio as well as MURS. The blue digital display is easy on the eyes and the high output means you get a good range of communication. There is an FM band on this radio as well as shortwave.
Easy programming via your computer and the included cable means you can get this radio customized and working great in no time at all. The small size is pretty amazing considering it is a ham radio as well. I remember the ham radio my dad had and it took up the whole top of an end table and weighed over 20 lbs!
Teaching Kids & Teens
It is tempting for kids to say all kinds of things into these radios but it is up to you to instill in them that they are for communications and that you actually can get in some trouble if you are routinely broadcasting profanity and other things.
This does not offer even the privacy of a cell phone and kids need to be aware of that before being turned loose with them in any situation. Go out with them and show them how to dial in frequencies and use the radio proficiently.
Please Share Your Real Life Experience!
What radios are you using? Some preppers are going to want a radio that is more durable than others so any tips on durability and real world performance are appreciated.
Sometimes it can be hard to make judgment calls on the durability since a lot of the time these radios are not being used in a real survival or SHTF situation. With so many radios out there it was hard to pick just a few so feel free to add suggestions in the comments below!
Author Bio: Samantha Biggers lives on a mountain in North Carolina with her husband and pack of loyal hounds in a house her husband and she built themselves. When not writing she is working in their vineyard, raising Shetland sheep, or helping her husband with whatever the farm and vineyard can throw at them. She an be reached at [email protected]
If you enjoyed this article, consider following our Facebook page.