As life would have it, I am approaching the weekend with the remnants of severe cold; something I have not had to deal with in years.  I can't even remember that last time that the combination of sniffles, coughing, and congestion affected me in this manner.
To be honest, I believe this is the result of burning the candle at both ends as a result of a family crisis and quick trip to Seattle.  Ten hours in a vehicle is way too long when squeezed into a 14 hour period.  This had me thinking about the impact of stress on our overall health as a topic to explore a bit deeper over the next months.
As someone who prefers natural remedies to OTC drugs, at the first sign of a scratchy throat, I fired up the diffuser with Shield (a thieves-like essential oil blend) and hit my stash of remedial salves.  That led to a big oops.  I had inadvertently left my pre-made salve concoctions in Arizona.
That is not to say I was not prepared, however.  I had a few jars of pre-made Simple Salve and also jars of Defense, Restore and Base Salves from Spark Naturals.  With that head start, in minutes I was able to create a Cold and Flu Bomb salve before getting back to the business of resting coupled with sips of Elderberry tea.
Creating Custom Salves on the Fly Using Simple Salve or Base Salve
Since creating a Cold and Flu Bomb for immediate use was my goal, I am going to share that recipe with you.  Who said colds do not occur in the spring and summer?
The same technique described below applies to any custom salve you want to make on the fly.  For example, I use the same process when creating a Lemongrass Salve (30 drops Lemongrass EO to 1/2 ounce Simple Salve or Base Salve).
Cold and Flu Bomb Salve #1
1/2 ounce Simple Salve or Base Salve
10 drops Melaleuca Oil
10 drops Oregano Oil
10 drops Shield (or other thieves-like essential oil blend)
Cold and Flu Bomb Salve #2
1/2 ounce Defense Salve
10 drops Melaleuca Oil
10 drops Oregano Oil
Directions
Scoop 1/2 ounce of the desired salve into a smaller jar.  Personally, I like to fill a 1-ounce jar half way so that there is plenty of head space.
Either warm the salve in the microwave until it liquefies or, alternately, set it in a pot of simmering water to melt.  If using the water method, be mindful that you do not want to get even a single spec of water into the salve.  When I use this method, I set the jar of salve in a Pyrex cup first.  Then I set the Pyrex cup in the water.
After the salve is melted, add the oils.  You can stir the oils with a stick (such as a chopstick) but I find it easier to cap the jar and give it a good shake.  Now you know what the headspace was all about.
Apply your cold and flu bomb on the bottoms of your feet and optionally to your chest area three or four times a day.
Note: This is a strong, 10% dilution and what I use for everything except Miracle Healing Salve. For children you are going to want to further dilute the salve, starting with as low as 2 or 3 drops of each oil.
You can use this same method for making your DIY Vapor Rub or, if you have some Revive on hand, use that on your chest to help ease congestion.
Additional Reading:  DIY Healing Vapor Rub for Coughs & Congestion
Here is the way I look at it.  As much as I both enjoy saving money by making my own salves, sometimes it is good to have some of the pre-made variety available, just in case.  A good analogy is scratch cooking versus cooking from canned goods.  Sometimes we just have to take the easy way out.
For those of you that need a reminder, here is the original recipe for the Cold and Flu Bomb in a roller ball formulation.
Additional Reading:  DIY Simple Salve: An All Purpose, All Natural Ointment and Carrier Oil
The Final Word
I have not been doing much physical prepping of late. I have a lot of stuff already and, as I may have mentioned, these days I want to prep less with my credit card and more with my hands and brain.  Those of you that have been doing this for awhile will understand.
Along those lines, I have been busy creating a number of healing salves and diffuser blends using my essential oils.  If you have not tried using essential oils in the manner, I challenge you to so.  Applying essential oils in a salve form simple and easy and there is no waste.  I really do hope you give it a try!
Enjoy your next adventure through common sense and thoughtful preparation!
Gaye
If you enjoyed this article, consider subscribing to email updates.  When you do, you will receive a free, downloadable copy of my e-Book, The Emergency Food Buyer's Guide.
You can also vote for Backdoor Survival daily at Top Prepper Websites!
Bargain Bin:  Below you will find links related to this article plus everything you need to make your own Simple Salve, an all-natural alternative to petroleum jelly that works perfectly as a base salve for essential oils..  Want to learn more?  Read DIY Simple Salve: An All Purpose, All Natural Ointment and Carrier Oil.
Spark Naturals Base Salve: This is a foundation salve and is comparable to my Simple Salve.  Using base salve, you can add your own oils to mix and match and concoct your own unique salves.  Base salve is a bargain especially when you consider you can re-purpose the jar (worth a few dollars itself) when making your own Simple Salve down the road!
Beeswax Organic Pastilles, Yellow, 100% Pure 16 Oz:  I ordered the white pastilles but have since learned that the natural yellow pastilles are better.  That said, the difference may not be discernible – just be sure that what you purchase is cosmetic grade.
Coconut Oil:  Coconut Oil from Tropical Traditions is my preferred coconut oil.  I love it so much I purchased a 5 gallon tub.  Really, I did!  I find it very silky to work with and love the taste when used in cooking.  Note that no refrigeration is required and although it solid at room temperature, it melts at 76 degrees.  The Nutiva brand from Costco works well too.
Kirkland Brand "Pure" Olive Oil:  This is the brand I use.  When I can, I purchase it at Costco.
White Plastic Jar with Dome Lid 2 Oz (12 Per Bag):  I chose to use these small ointment jars rather than Mason jars for my salve.  I also have similar jars in the 1 ounce size and 1/2 ounce size (my favorite for mixing up various salve and essential oil concoctions).
Aromatherapy Glass Roll On Bottles, Frost Cobalt Blue-Set of 6: You are going to want some of these for your oils.  I put essential oils (singly or in combination) in a roller ball with a bit of fractionated coconut oil and use it to apply e.o.s topically.   Note that I prefer the cobalt blue rollerball containers but they are also available in clear.  These complement the custom salves I mix up and store in these 1/2 ounce ointment jars.
Ball Jar Crystal Jelly Jars: Used with the optional plastic lids, these are perfect for your DIY Simple Salve.
Mason Jar Storage Caps Set of 8: These are fantastic!  These plastic lids screw onto a mason jar and are perfect in the pantry or to cap you salves.  There is both a regular and a wide mouth version.  I can't believe I have not mentioned these before!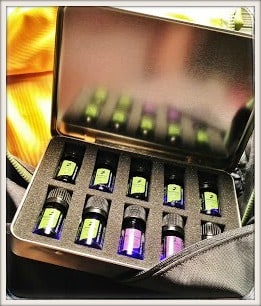 Spark Naturals Essential Oils:  One of my favorite SN products is the "Health and Wellness Kit" which includes all of my favorites plus everything you need to make my custom salves.   Be sure to use the discount code BACKDOORSURVIVAL to receive a 10% discount.
NOW Foods Essential Oils:  I use essential oils from Spark Naturals almost exclusively.  For healing purposes, I feel they are superior.  On the other hand, NOW Foods has decent essential oils at a budget price.  Here are a few to get you started:  NOW Foods Rosemary Oil, NOW Foods Peppermint Oil and Now Foods Lavender Oil.
Glass Droppers, Pack of 6: I bought a package of these and loved them.  When I went to re-order, I accidentally ordered plastic instead of glass droppers.  Learn from my mistake.  The price is the same so get the glass ones.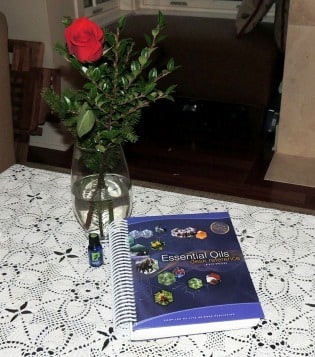 Essential Oils Desk Reference 6th Edition:  I thought long and hard before purchasing this book myself, but once I did, I was so grateful I took the leap.  The information is cross-referenced in many ways making it easy to find what you are looking for.  When searching for a particular remedy, you may see multiple oils listed and any will work but they are presented in order of typical efficacy.  The nice thing is that if you do not have #1 on hand, you can move down the list.  I have found the recommendations to be spot on. one, used it, and can recommend it.
~~~~~~~~~~
What are the best oils for your survival kit? Here are my top picks.

~~~~~~~~~~
~~~~~~~~