This site contains affiliate links. As an Amazon Associate, I earn a commission from qualifying purchases at no extra cost to you. Full Disclosure Here.
For thousands of years, people have turned to essential oils as a remedy for all kinds of ailments and injuries – bee stings are no exception. You'll encounter plenty of insects outdoors, but crossing paths with a bee (or worse, multiple bees) can end badly.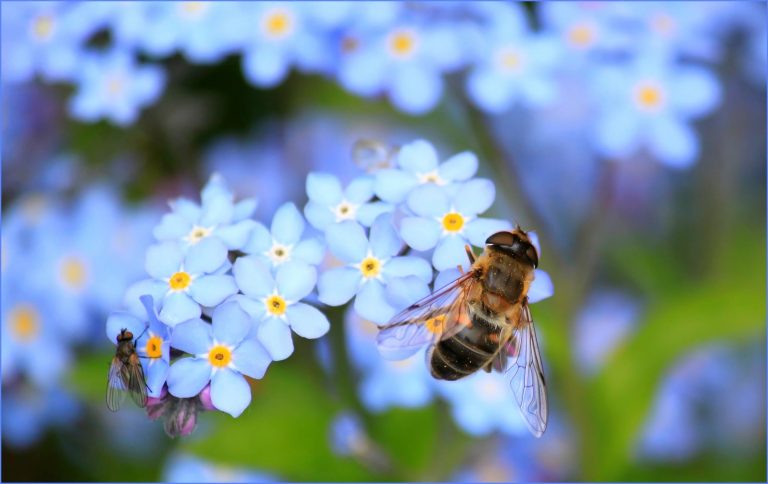 Itching, swelling, pain and warmth around the affected spot are some of the common symptoms associated with bee stings. When you're packing up to hit the trail, maybe bring along a few essential oils or a blend just in case.
These oils contain pain-relieving, anti-itch, anti-inflammatory, wound-healing and antibacterial properties that help ease symptoms and prevent infection during healing and recovery.
The Best Essential Oils for Bee Stings
First of all, tea tree oil is a must-have. It contains a variety of medicinal properties, including antibacterial, anti-fungal and anti-inflammatory, which can help soothe pain and swelling after a bee sting. It can also be used on a variety of other insect bites and skin ailments.
This super-soothing oil is a powerful anti-inflammatory. It's a very popular ingredient in many commercial skin creams and topical remedies for this reason.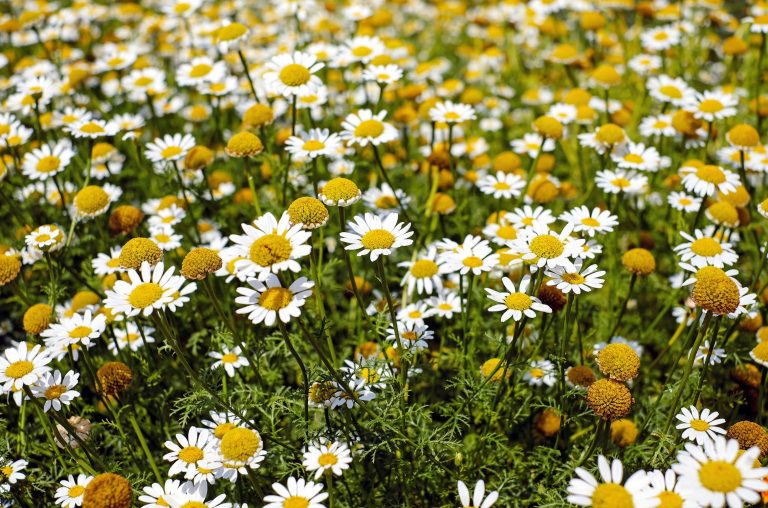 Chamomile oil is also an antiseptic and analgesic, further helping to ease discomfort and prevent infection.
The anti-inflammatory compounds in lavender have been compared to Tramadol, a prescription pain medication for mild to moderate pain.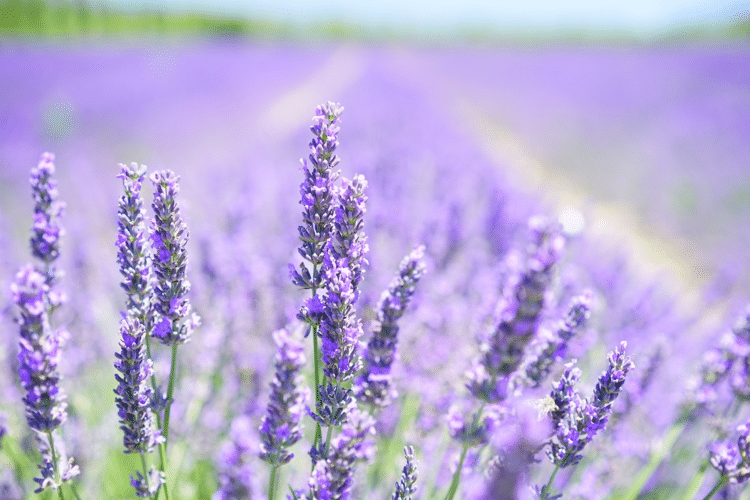 Not only will this amazing oil help to relieve the pain, swelling and skin irritation, but it's great to apply anytime you're heading outside because it's also an effective natural insect repellent.
Thyme essential oil has incredibly strong antiseptic properties. Bee stings break the skin, which can allow bacteria and dirt to enter, leaving you at risk of infection.
The antiseptic compounds in thyme essential oil help to protect you from infection, making it perfect for stings, bites, sores and wounds.
Another excellent essential oil comes from basil. It helps to protect against bacterial infections after being stung by a bee. It's also a very strong anti-inflammatory, easing pain and itching.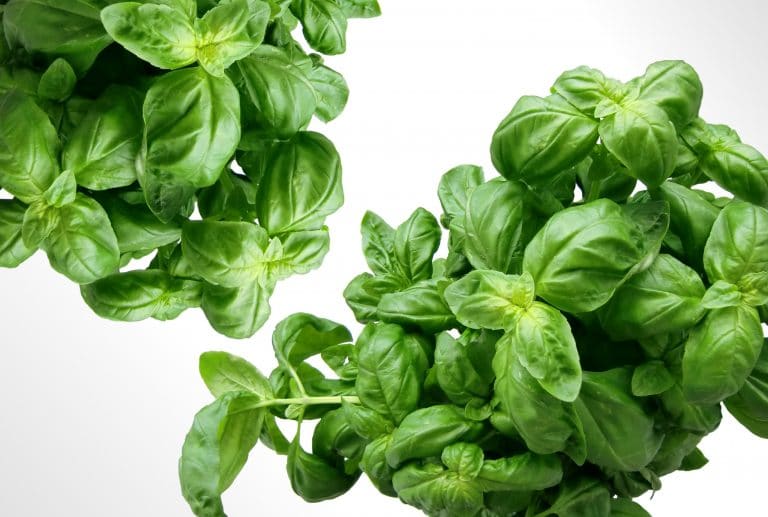 Along with relieving pain and inflammation, eucalyptus can help protect your bee sting from disease-carrying germs that could cause further complications such as infection.
It's also been known to speed the healing process, so you can use it for things other than bee stings: cuts, burns, wounds and sores.
This potent anti-inflammatory will help ease your pain and swelling. It also protects you from infections, speeds up healing and stops bleeding, thanks to its antibacterial, antiseptic and astringent properties.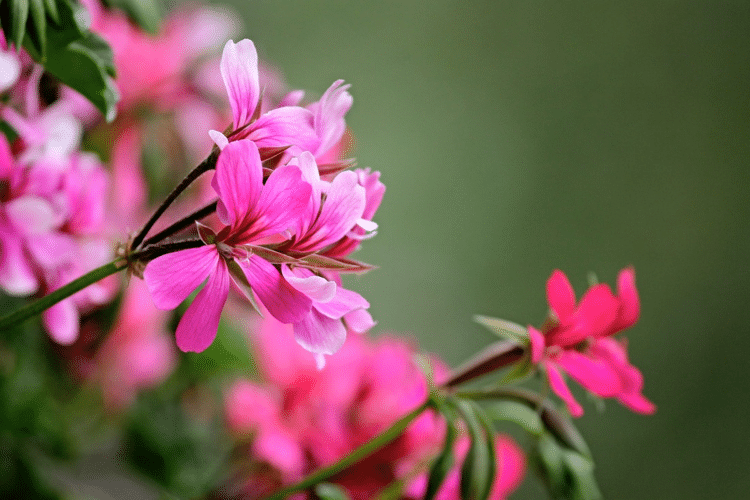 Recipes and Blends for Bee Sting Relief
Since every essential oil offers its own different benefits and properties, it's great to use them in your own blends and remedies so you can get the best of everything and find quick relief from your sting.
They can even be made ahead of time and saved for when they are needed. Just don't forget to remove the bee stinger from your skin before applying anything. Once you've got it out, you can begin treating the spot. Here are a few recipe ideas to try out:
Sting Oil Blend
Ingredients
1 drop of peppermint essential oil
1 drop of vetiver essential oil
1 drop of chamomile essential oil
2 drops of lavender essential oil
Direction
Mix the ingredients together in a small bowl
Using a cotton swab, apply the blend to the sting as needed for relief
Sting Relief Balm
Ingredients
1 tablespoon of shea butter
1 tablespoon of raw honey
1 tablespoon of beeswax pastilles
4 drops of lavender essential oil
2 drops of chamomile essential oil
3 drops of peppermint essential oil
Directions
Using a non-stick pan or a double boiler, combine the beeswax and shea butter until melted. If using a non-stick pan, be sure to keep a close eye on the mixture so it doesn't burn
Allow the melted mixture to cool down
Pour the mixture into a small jar or container
Add your essential oils and stir using a toothpick
Refrigerate your balm overnight so it can become solid
Start using your balm to soothe stings
Relieving Roller-Ball
Ingredients
¼ teaspoon of aloe vera gel
¼ teaspoon of raw honey
¼ teaspoon of raw apple cider vinegar
1 drop of chamomile essential oil
2 drops of lavender essential oil
⅓ ounce roll-on container/bottle
Directions
Add essential oils and honey to a bottle and stir
Add the remaining ingredients, top off with more apple cider vinegar until container is full
Shake to blend all ingredients
Label and refrigerate
After removing the bee stinger, shake the bottle and apply to affected area
Precautions
Here are a few precautions to take when enjoying the benefits of essential oils:
> Proper Dilution
Using potent essential oils on sensitive areas can potentially cause some discomfort. As a result, some may need to be diluted a bit. Use a carrier oil to dilute and cushion the effects when using oils topically.
However, water is not effective in diluting and could even cause more discomfort, so try coconut oil, olive oil, or grapeseed oil.
> Be Careful Around Open Flames
Some essential oils are flammable, so keep a good distance from campfires and lighters when using any essential oil.
> If You Get It In Your Eyes
Don't attempt to wash oils out your eyes with water. Oil is attracted to oil – so use a carrier oil to help draw it from the eye.
Top Products
Thyme essential oil is great for bee stings due to its antiseptic and anti-inflammatory properties. This essential oil from Zongle is USDA-certified to be organic, meaning you get high-quality oil that retains its medicinal properties instead of being weakened by dilution.
It is naturally produced without the use of synthetic fertilizers, genetic engineering, or irradiation and is free of pesticides and artificial additives as well.
Pros
USDA-certified
Organic
It has been tested for heavy metals
Microbial tested
Undiluted, with no fillers or carriers
Cons
The smell is not always consistent, with some batches smelling better than others
Rosemary essential oil, characterized by its sweet herbal aroma, can be a lifesaver when medicating a bee sting in the wilderness. As a result, it should be brought on long trips. It is a powerful pain reliever and used in many commercial insecticides due to its toxicity to bugs.
This rosemary essential oil from Healing Solutions is FDA-tested for purity as well as kosher-safe. Not only that, it is the result of rigorous distillation and bottling process, meaning it guarantees quality.
Pros
FDA-registered
Guaranteed refund if you are unsatisfied
Its distillation facility is GMP
Cons
Bottle can be a little tricky, with some users reporting that the essential oil comes out too quickly and all at once, making it hard to count drops when making blends
Peppermint oil combats bee stings on different fronts. For one thing, it contains menthol, a compound known for its analgesic properties. However, it also has strong antibacterial and anti-fungal properties, which will help reduce the risk of infection around the sting.
This is very important for trips where emergency medical access is not readily available and sepsis can become a dangerous risk. Artizen offers an undiluted peppermint oil, routinely tested for purity to ensure quality.
Pros
No chemical additives or cheap carrier oils
You can buy a big four-ounce bottle to last for a long time
Cons
The smell might not always be consistent; some reviewers report it smelling like spearmint rather than peppermint
Melissa Essential Oil might fool you with its sweet, unassuming smell, but it is a truly potent substance that carries a host of health benefits.
It has strong anti-inflammatory properties, meaning it can quickly reduce swelling of bee stings and prevent edema (buildup of fluids under the skin). It also has antibacterial properties to ward off infections.
Bio Source Naturals provides a 100% pure essential oil that can be used in blends or on its own for use on bug bites and bee stings.
Pros
It has a strong aroma
Provides a full refund within 30 days of purchase
Cons
Doesn't provide a certification of quality
Basil essential oil has many active ingredients that make it a medicinal cornucopia. On top of that, its antibacterial and analgesic properties are especially ideal for bug bites and bee stings as well as all other wounds.
Zongle carries a potent organic basil essential oil, certified for purity by the USDA as well as in all other major areas of concern. Another bonus is that it is naturally produced without the use of synthetic fertilizers or pesticides.
Pros
GC/MS tested
Heavy metal tested
Microbial tested
All-natural ingredients
Cons
Some users report that the smell is unpleasant or not as expected
Eucalyptus oil is an excellent topical treatment product for skin infections and irritation, thanks to its anti-inflammatory, antibacterial and anti-fungal properties. This oil from ArtNaturals is 100% pure and unadulterated.
Mix it with jojoba or coconut carrier oils to make a powerful remedy blend for bee stings.
Pros
GC/MS tested
Vegan and produced cruelty-free
Provides analysis reports of the product on the website
Includes ArtNaturals' Signature Chi and Zen blends as a part of the purchase
Cons
There has been some reports that the Eucalyptus smell is not very potent
Not all buyers received their complementary signature blends
Geranium oil can be used to treat a variety of issues and should be taken along on wilderness expeditions. It is especially effective in helping wounds and bites heal faster by speeding up blood clotting and by reducing the risk of sepsis with its antibacterial properties.
Majestic Pure Geranium Essential Oil is a 100% pure and therapeutic-grade oil. It comes in a convenient 2-ounce bottle, which you can store away for your trip.
Pros
Comes with a high-quality glass dropper for easiest and best application
Packaged in the USA
Cons
Doesn't provide certifications of quality
It has not been tested by the FDA
Conclusion
Essential oils are powerful substances that can be used for a variety of needs, from simple relaxation to actual illness. Because of their analgesic, antibacterial and anti-inflammatory properties, the essential oils on this list are sure to be a welcome addition to any first-aid kit when adventuring in the wilderness or going camping.
When selecting your essential oil, make sure you choose a brand that is certified to be pure and organic so that you're sure to be getting the best possible value for your money.
If you enjoyed this article, consider following our Facebook page.