This site contains affiliate links. As an Amazon Associate, I earn a commission from qualifying purchases at no extra cost to you. Full Disclosure Here.
I love a good military surplus store and part of that reason is that my Dad and my Uncle often took me to them as a kid. Some of my early memories as a little girl is digging through military surplus at Northern Sales in Burlington, Washington. They sold a lot of other outdoor goods too but they had a big surplus selection.
Back then you could still find old stuff from WWII and once in a great while there would be some special find on the wall that was for sale that was from WWI.
When my Dad decided to move us back to North Carolina, we started going to Old Grouch's Military Surplus, and that is still where I go today when I want a good deal on some gear.
I have put together this list of what to look for at military surplus stores. At the end of this post, I have added some options for those that don't have a store close by as well as some pointers on how to spot fake military goods or reproductions.
Thanks to Tim Glance at Old Grouch's Military Surplus for his help and pictures in putting this article together.
1.Boots
Matt and I buy a lot of boots at Old Grouch's. Most good military surplus stores have a few types of boots. Some are very lightly used while others are new.
If you dig around and get lucky you can still sometimes get the Vietnam era combat boots. I have a pair of originals made right here in Haywood County, North Carolina. I really like them for general use around the farm. They are lightweight and they breathe well which is very important in our hot and humid climate.
2. Coats
From fancy full-length wool officer's coats to lighter weight jackets, there is no telling what you will find at a military surplus store.  On my recent excursion, I picked up a brand new trench coat with a removable liner. These coats are available in men's and women's sizing. I had to get a men's because the women's are too small in the shoulders and too short in the arms for me to wear.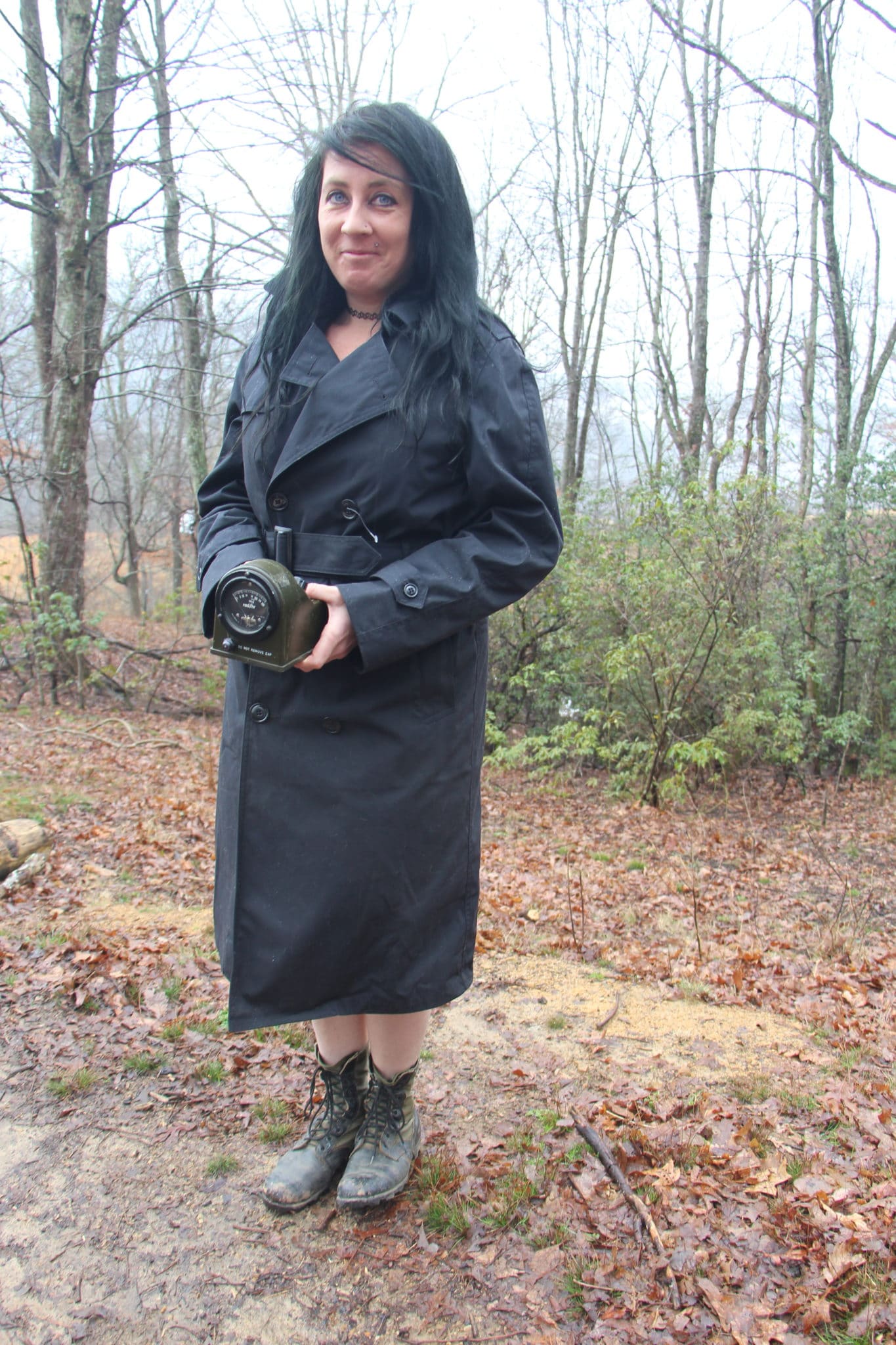 I wore this coat out in the rain and it sheds every drop! I had always wanted a trench coat but never bought one because of the cost and the fact that I can only wear it part of the time. Most farm work is not conducive to wearing a trench coat. Believe it or not, once in a while I do get cleaned up and dress up a little.  I am going to buy a second one of these soon and one for Matt. Oh, and they are made in the United States!

3. Pants and Shirts
I like the basic green and standard camo myself but sometimes it is easier to find desert and digital camo. There seems to be a good variety still available at surplus stores but the solid green ones seem to be in much shorter supply than they used to be. 

4. Backpacks and Bags
The last time I went to the surplus store I had to hold myself back from buying another bag. I have so many bags but I could not help thinking "hey that would be a great tactical purse". A woman only needs so many bags. Regardless, you should look for backpacks and bags at a surplus store. You can get an amazing deal on a MOLLE style pack and even find a pack with a good frame for hanging stuff off of if you like to do that.

5. Belts
I used to wear the webbed army-style belts a lot when I was a teenager and in college. They are basic, go with everything, and they are very adjustable. You can find more substantial belts and tactical belts as well. If you are tired of belts that don't hold up, I suggest trying out one used by the military. In my experience, they are practically indestructible.
6. Books
I picked up a few military manuals from the 60s on one of my trips to Old Grouch's. These are affordable and informative survival manuals. Some info may not be as applicable for civilian situations but it can help you get some good ideas to use for your own situations.

7. Bayonets
Bayonets can sometimes make good knives for defense or you may be able to find a bayonet for your old rifle. 
8. Nuclear Preparedness Gear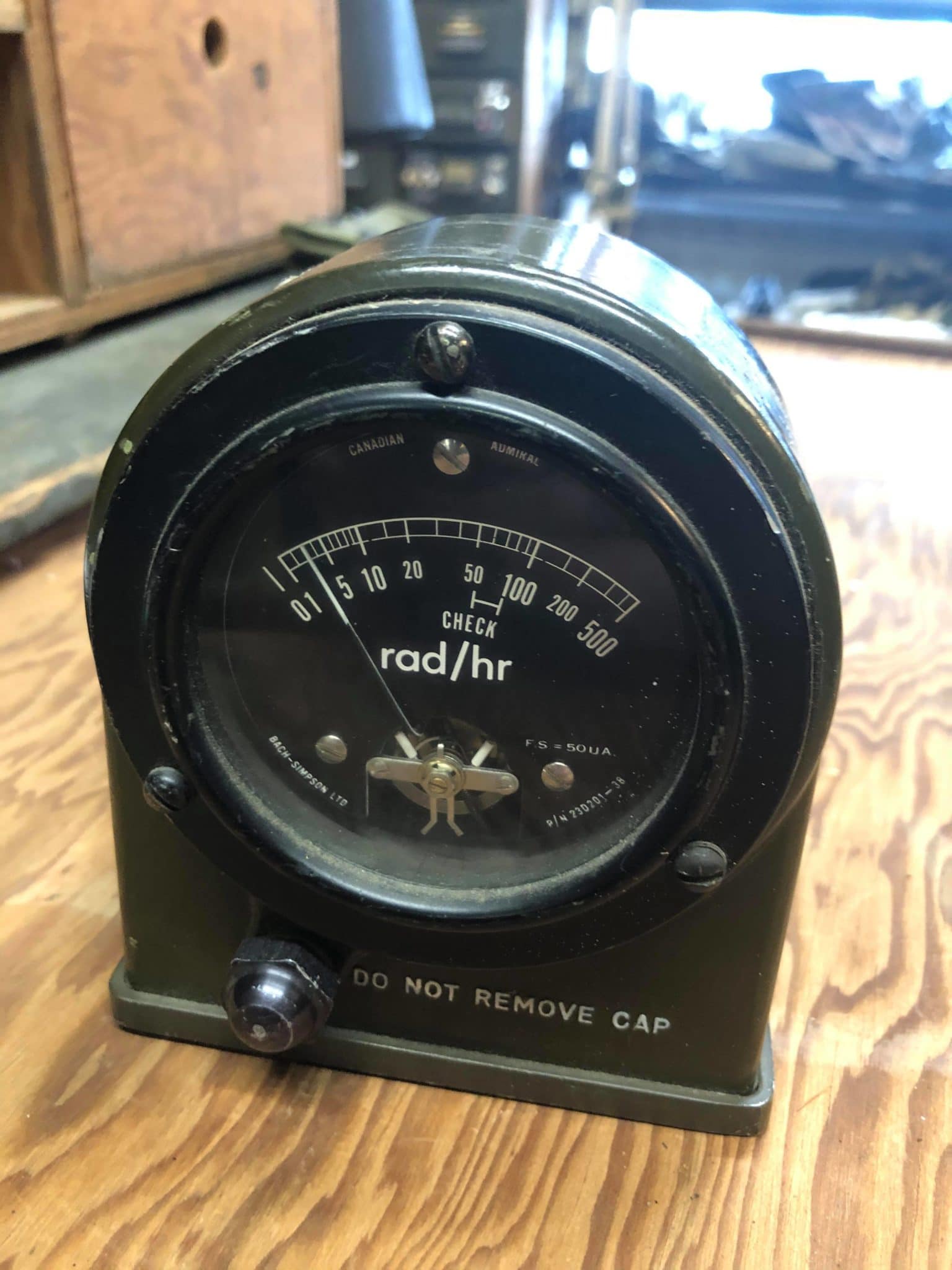 Tim saved me this awesome old radiacmeter. It was used to conduct radiation surveys when mounted on the outside of a vehicle. Most of them were just used in classrooms and for practice. It runs on a single D Cell battery and will go up to 500 roentgen per hour.

You can also find dosimeters and the recharging station so you can monitor your exposure. These are very affordable at military surplus stores. I might pick up a unit and a few meters soon.

9. Hats
There is no telling what type of hat you will find. The classic style used for Army uniforms is the most common but I have seen very cold weather hats, watch caps, and more. Sometimes you can find bush hats, which are nice to work in in the summertime around here because they have good ventilation and keep the sun out of your eyes and off part of your neck.

10. Medical Kits and Supplies
There are usually small and larger kits available that can make a good base for getting a good medical kit put together. I say base because I have never found a kit at any store or online that I have not wanted to add something to. You can also find individual medical supplies such as trauma bandages. I believe I saw the Israeli style battle dressing that are vacuum-sealed.

11. Various equipment and tactical gear like old night vision scopes.
This type of equipment and availability will vary a lot. This is why it pays to go browse just once in a while. Good finds often don't stay on the shelf for long. If you want something specific you may be able to ask nicely to be informed if something comes in. If you do this, make sure that you follow through with buying the item if it is as described. It is far more likely that you will be able to get in on special finds again if you keep your word.

12. Signs for Decorating Your Place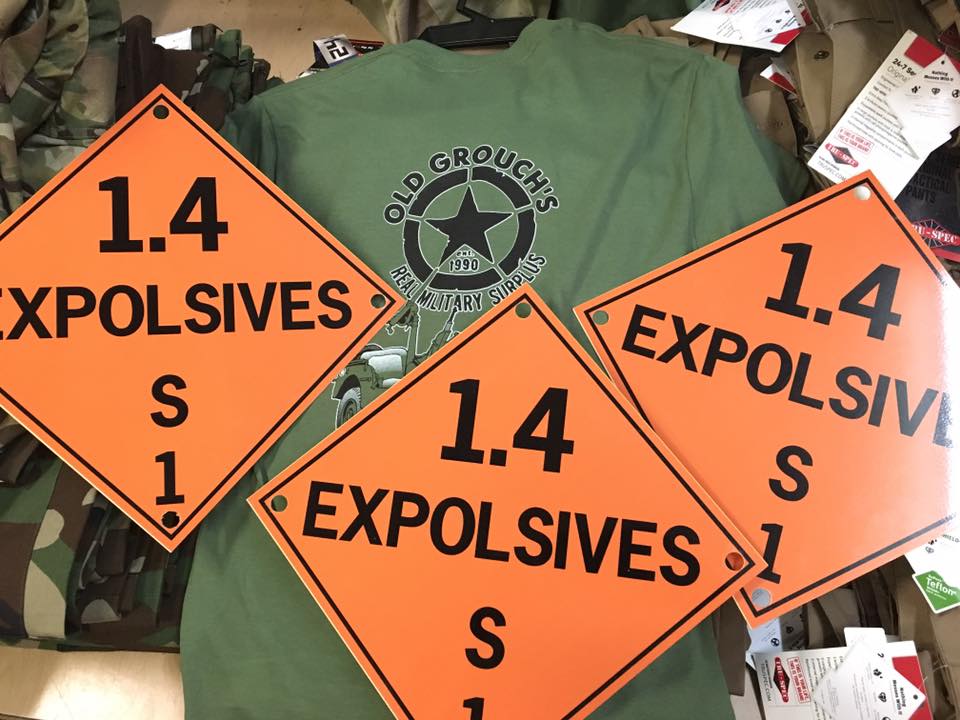 If you like to get some authentic signs, then a military surplus store can be a great place to look. Some are vintage style signs and they can vary in size. 
13. Tents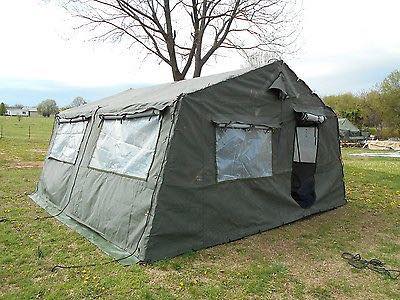 From small military pup tents to large canvas tents made for 10-12 soldiers, you can find it at a military surplus store. Smaller stores are not going to have these out on display. I know a few places that specialize in the big military surplus that may have some out during the summer. If you are interested in a tent it is best to talk personally to someone at the surplus store or email them an inquiry.
14. Socks
I get some great socks at military stores. No, they have not been worn. They are just socks made for the military. I like my green over the knee socks that have some silver threads in them to help with odor and microbial activity. They are warm yet lightweight and tough. There are often a lot of wool socks available for a good deal as well. They are stretchy enough that most people can wear them.
15. Camp Stoves
Alcohol and fuel tablet stoves that can be used easily out in the field are available at military surplus stores. This is an item that you should get when you see it because sometimes it takes a while for a store to get them back once they sell out.
16. MRE's
I have definitely bought a few MREs at surplus stores. They are often sold individually but you can ask about a case of them. Selection will vary a bit. Some people like to buy them individually so they can pick their entrees out rather than getting a mixed case. This is an item that if you don't see them at a store, you may want to ask. Like I said, space can be limited out front but a lot of stores do have things stored that they bring out as needed. Find out how long MREs last.
17. Tarps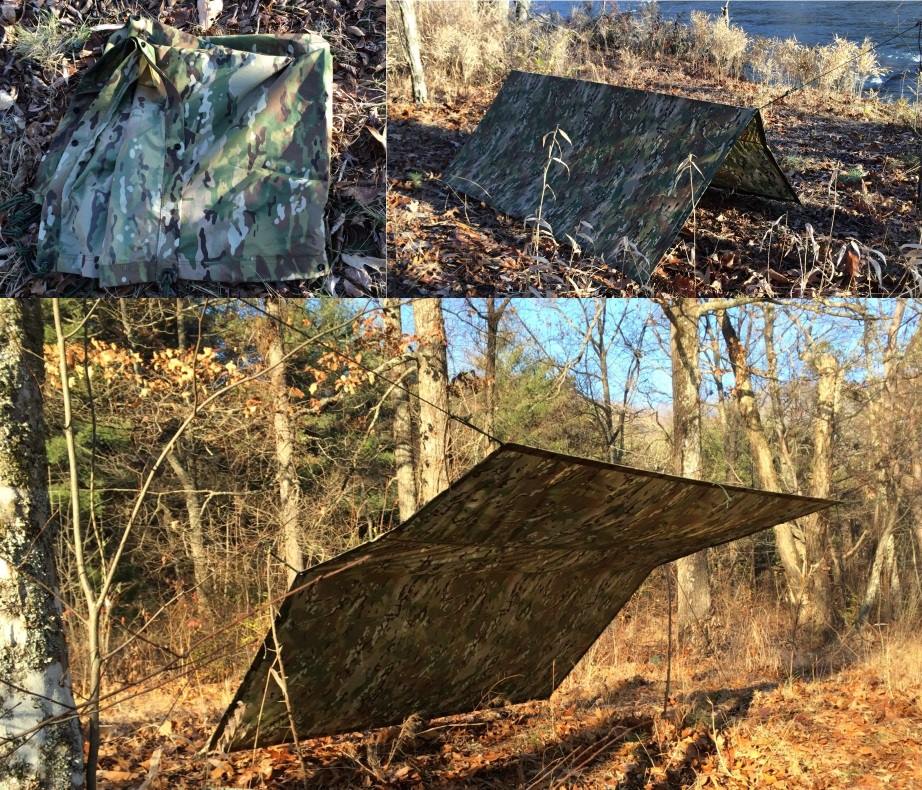 I have more experience with tarps than many realize living as we have in campers and building up a farm and homestead. You get what you pay for but that doesn't mean that you can't get a good deal for the quality you get. I say this because sometimes people wonder why some tarps are $10 and some are $50. The answer is how well they are made. Military tarps are tough and a great deal even if they may not be in the price range that you find at Wal-Mart. Around here we buy cheap tarps and really good ones depending on how long they need to be good for and some other factors.
18. Blankets
These are often wool and a great deal. I have found them in green and gray. Sometimes they vary in weight and percentage of wool so you may want to check the tag. I have a Swiss style one that weighs about 5 lbs which is a bit heavy for most of the year in my area. I prefer the lighter weight green wool blankets for layering but the Swiss style blanket is a good thing to have put back just in case.
19. Ponchos
A military poncho can be really nice. You can also get them that come with a removable liner or buy the liner separately if you find one that doesn't have one. I like the versatility of layering that they offer. The military poncho is made to be large enough to cover your bag and some other gear. You can definitely use it to cover things and hide them if you are not wearing it.
20. Jerry Cans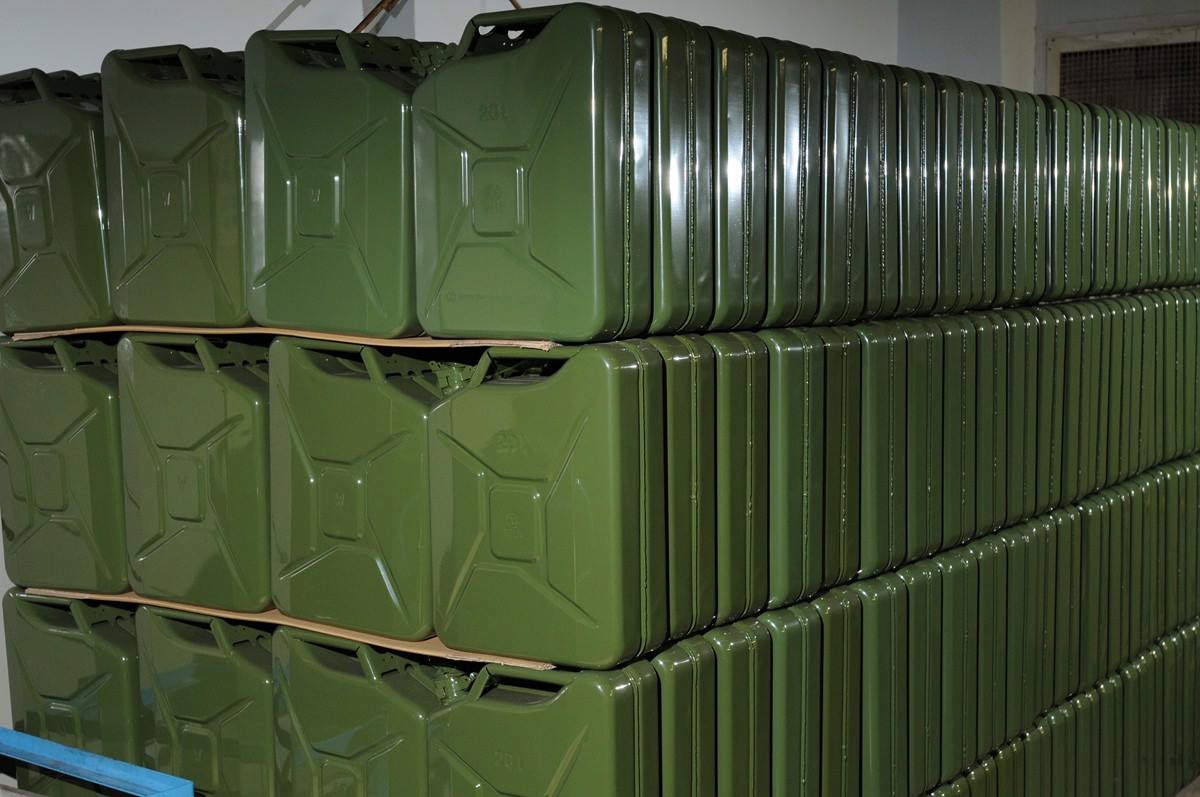 You can find some heavy duty jerry cans sometimes. Definitely something to be on the lookout for. A good gas can is an excellent prep to have put back. They perform so much better than plastic over the years.
21. Paracord
You can always find paracord at military surplus stores and it is always a reasonable color. Sometimes the lengths will vary. For example, you might find 25-35 lengths rather than the 25, 100, or 1000 ft lengths that are often found online.
22. Knives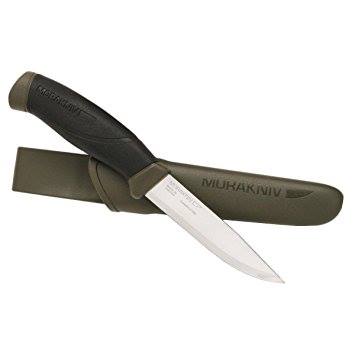 There are all kinds of pocket knives and fixed blade knives at surplus stores. They are not all made for the military but military stores do carry a selection of knives that can be fun to look through. Mora Knives are a popular brand that you can find as well as Ka-Bar, which is used by the military.
23. Helmets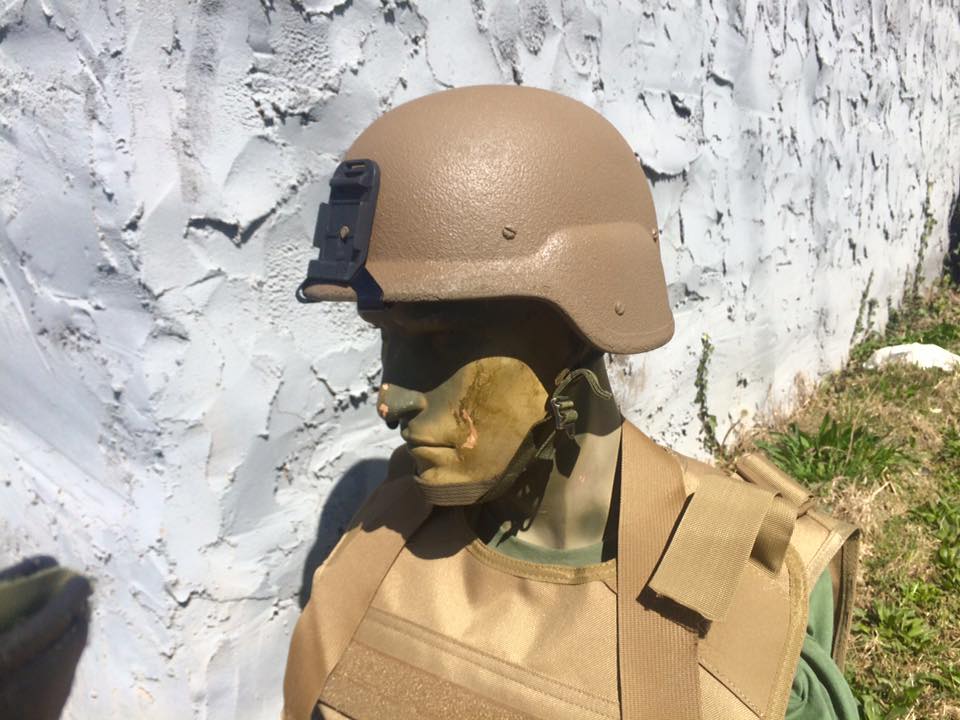 Helmets are sometimes available. The brown color in the picture below is probably the most common at the time. Make sure to try them on or measure your head. Also account for any other head coverings or hats that you plan on wearing underneath. Helmets are somewhat adjustable too so keep that in mind.
24. Targets
A lot of people print out there own targets but it can be nice to just buy some occasionally. You can sometimes find these at army stores.
25. Shovels
A good entrenching shovel is something that you should have in your preps. Some people even carry them in their vehicles for getting out of situations.
You will also find a ton of other cool stuff that is too numerous to list in just one article! All kinds of prepper items from flashlights to camping gear.
Don't expect special finds to be there when you go back.
Surplus is a bit like an antique market. If you find something that you haven't seen before or that is rare in the surplus world, then you need to buy it right then. Don't go back a week later and give the store a hard time for not having something. They get what they get and don't have control over a lot of the supply chain. There is a chance that some items they may not see again for years or ever again.
Right now you can get a really good deal on retired camo patterns. ACU is readily available as surplus.
The military is trying to get rid of this camo pattern. It is not a popular pattern with anyone it seems. I have heard civilians and military alike complain that it is just a no good pattern.
Check The Bargain Bin
Sometimes there is a bin of random stuff that you can go through and find good deals. Sometimes it will be something like a pair of army pants that have been cut off into shorts and not hemmed. $2 and a little hemming and you got something. Sometimes there may be a small hole in a shirt or other defect.
Go when you have time to browse.
Surplus stores often are trying to fit a lot in a small space. It can take a little time to check out all the cool finds. Look through the racks and in nooks and crannies. Sometimes there is something great lurking there.
How To Spot Counterfit Surplus
There is less original surplus on hand than there used to be but demand is quite high. Apparently there are places that are making military-style goods and passing them off as original. Below is a tag that gives an example of a reproduction tag. As you can see, they use a military-style tag but put their own beside it.
Surplus can be found online or shipped from a regional store if you don't live close enough to stop in.
While I suggest supporting your local military surplus store, you can buy surplus online if there is not a store in your area. Some brick and mortar stores will also ship to you so check out the websites of stores that are in your region.
Unfortunately, it seems like military surplus stores are fewer in number than they were back in the 80s and 90s when I spent a lot more time in them. They were great for finding clothes that went well with the style back then.
Shopping in person also gives you a chance to find things that you might not otherwise and allow you to try things on.
Ebay is another source for military surplus but be very careful about who you buy from and read the descriptions well.
Some items are collectible so they hold special value. Sometimes the cost listed will be steep.
When I was a kid you could still find WW II surplus and items for a fairly low cost. That doesn't happen anymore unless you just run into someone online or at a yard sale that doesn't realize what they have and are just trying to get whatever they can for it.
What are your favorite surplus items? What have you found that you have used a lot over the years?