These days I have been doing a lot of thinking about my daily hygiene and beauty routine as it relates to a long term survival situation. I don't want to appear frivolous but for me, feeling clean and looking nice are an important part of feeling good about myself in general. I do not think that my thoughts in this regard are limited to women and in fact, the Survival Husband feels much the same way, albeit without the need for a touch of lipstick and blush.
While an article on survival hygiene is long overdue, today I want to share with you a great tip for increasing the longevity of razor blades. Anyone who shaves – and this includes men and their beards and ladies and their legs – knows two things. One, razor blades are darn expensive and two, a dull razor blade will cut you up and result in a big bloody mess.
For the past few months I have been doing some research, trying to learn how to increase the longevity of the common razor blade. One strategy that worked well was drying the blade with a hair dryer after each use. Good to know, of course, but highly impractical in a survival situation.
I recently learned of a new technique and after testing with three separate razors, I can attest to its efficacy.
Sharpening a Razor Blade Using Blue Jeans
This method of sharpening a dull razor blade is so very simple that I am surprised more people don't know about it.
1. Clean your razor in a little cup of soapy water. Let it sit for awhile so that all of the old goo and gunk float away.
What I did was spray some of my Tea Tree Wonderful in a glass and let the razor soak for about an hour. I could not believe the crud that came loose!
2. Dry your razor by shaking away then excess moisture the wiping it off with a towel (or in my case, a microfiber cloth).
These are the razors I used for testing. All were old and dull.
3. Going in the opposite of your normal shaving direction, run the razor across some blue jean material about 20 times. This is called stropping. Remember, you want to run the shaver backwards!
That's it – easy peasy.
The Testimonial
When I was done sharpening the razor blades, I handed the Survival Husband his razor and told him to give it a try. Now let me say this: he was doubtful to say the least.
The first words out of his mouth were "Wow, this is really sharp". I asked him how old the blade was and he said about a month. It was ready for the trash any day now.
Need convincing?
As part of my research, I came across the following YouTube video. It demonstrates the process for you and although the author refers to sharpening a disposable razor, in my tests a standard razor (not the disposable type) worked equally well.
The Final Word
I like to save money just as much as the next person. As near as I can tell, refill razor blades cost over $2 each. Let's say you can get one month's use out or each. That would be $24 a year. If you could double their life by sharpening the blades on a pair of blue jeans, you would save $12 right off the bat.
How many times can you re-sharpen the razor blades? Time will tell but if you ask me, my best guess is that you can re-sharpen then at least twice, if not more. It certainly is worth a try.
Enjoy your next adventure through common sense and thoughtful preparation!
Gaye
If you have not done so already, please be sure to like Facebook which is updated every time there is an awesome new article, news byte, or link to a free survival, prepping or homesteading book on Amazon. You can also follow Backdoor Survival on Pinterest.
In addition, when you sign up to receive email updates you will receive a free, downloadable copy of my e-book The Emergency Food Buyer's Guide.
Bargain Bin: Stock up on a small supply of razor blades then sharpen them yourself! Check out these and a few more items related to today's article.
Gillette Sensor Excel Razor: This is an extremely popular razor. According to the reviewers, it is difficult these days to find it locally. Shelly (the Survival Husband) uses this razor with the 3-blade refills.
Gillette Mach3 Men's Razor Blade Refills 15 Count
: These are the refill blades that Shelly uses. He has not felt the need to go beyond the 3 blade type of razor. Can you imagine giving these the longevity of 30 or even 45 blades?
Gillette Sensor3 Smooth Shave Disposable Razor 8 Count
: Many folks prefer disposable blades but personally? Although we use them, we like the heft of a traditional, non-disposable razor.
Kirk's Original Coco Castile Bar Soap
: This is a great price at $3.79 for 3 bars from drugstore.com.
Amazon also sells Kirk's here – Kirk's Castile Soap Original (3pk) .
Amazon Basics Microfiber Cleaning Cloth, (Pack of 36)
: I just noticed that Amazon is selling their own brand of Microfiber cloths – 36 for less than $20. They are not as "fuzzy" as the Z-wipes. I have both types. Whatever you choose, they will last for years and will allow you to replace paper towels forever. I color code using green for glass and windows and the other colors for everything else.
NOW Foods Peppermint Oil
: I favor peppermint essential oil (okay, I like Lavender essential oil too) so this is what I get. There are many types of essential oils to choose from. Take your pick. One thing you will find is that a little goes a long way.
Soft 'N Style Clear Spray Bottles
I happen to like these smaller bottles and you can not beat the price for a set of 6. Likewise for these Pump Dispensers.
---
EMERGENCY ESSENTIALS Mountain House SUPER SALE! 40-50% off all cans!
This month Emergency Essentials is having a huge sale on Mountain House Products. The selection is huge. Not only that, for a limited time shipping is free on all orders of $150 or more.
One of my personal favorites is the Mountain House Chili Mac
(shown below) which is 40% off at $15.89 for a #10 tin. And for a snack or dessert, the Mountain House Ice Cream Sandwiches are one of the Survival Husband's favorites. I am more of a fruit person myself.
This is by far one of the best sales I have seen on Mountain House. The only problem I am having is deciding how to spend my $100 Emergency Essentials budget this month!
Shop the Emergency Essentials Monthly Specials
---
Need something from Amazon (and who doesn't)? I earn a small commission from purchases made when you begin your Amazon shopping experience here. You still get great Amazon service and the price is the same, no matter what.
The Amazon Top Ten Most Wanted Survival and Outdoor Items
Shop Amazon Tactical – Great Selection of Optics, Knives, Cases, Equipment
Amazon's Most Wished For Items in Sports and Outdoors
Help support Backdoor Survival. Purchases earn a small commission and for that I thank you!
---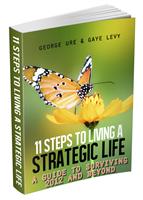 11 Steps to Living a Strategic Life: This little book will provide you with the motivation to get started or stay on track with a self-reliant life. 11 Steps to Living a Strategic Life, co-authored with my long time pal, George Ure (www.urbansurvival.com), and can purchased from Amazon.
---
NO KINDLE? NO PROBLEM. As many of you know, I frequently post links to free Prepping, Survival and Self-Reliance Kindle eBooks on my Facebook page. Did you know that you do not need a Kindle to download and read Kindle e-Books?
Amazon has made it easy for you by offering a free Kindle app for almost every device you can think of including all sorts of e-Book readers, tablets, smartphones and of course, a PC or laptop. Simply download the free Kindle app
from the Amazon site and you are good to go.
That said, a basic Kindle Wi-Fi
is only $69 and a Kindle Fire HD
is as low as $159. These devices are easily charged up with a solar setup or even with a 12V adapter in your car. This is a great way to accumulate reference books and is something you may want to consider.