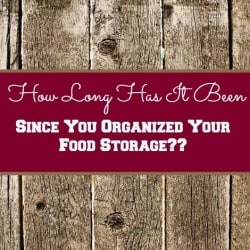 Welcome to this week's Survival Buzz with an update on my own preps and announcements from the Backdoor Survival blog.
What a great prepping week this has been.  You know the story about the mouse moving the cheese?  No matter.  A mouse, or something, moved my brown rice.  I know that I purchased a large bag of organic brown rice in January because I have the receipt to prove it.  But where the heck did it go?
This set off a quest to organize my food storage and three hours later, all of my loose pouches of home-packed bulk foods were neatly stored in labeled buckets and tubs, and the #10 tins were in labeled boxes.
. . . Read More