It is not often that I feel the need to reprint an article that has already been widely syndicated around the web. Today I make an exception.
The article 50 Shocking Questions That You Should Ask To Anyone That Is Not A Prepper Yet was written by Michael Snyder, a prolific seeker of truth who writes The Economic Collapse Blog. He also is a person who cares about our country and our world and who gave this blogger lots of encouragement as I was just getting started a few years ago.
I share this with you today because we, as a group tend to have friends and relatives that scoff at our efforts and consider our preparedness lifestyle a bit "off". So what is a prepper?
To paraphrase what Michael says in his article, "anyone that can see a very serious crisis coming and that is taking steps to prepare for that crisis is a prepper." You may have preppers living next door to you and truth be told, they may not even want to label themselves for fear of ridicule. And yet you and I both know they are not being foolish.
What better insurance policy than one that assures our survival and personal sustainability while at the same time lines our cupboards and shelves with food and supplies rather than the pockets of mainstream insurance companies that are racking in profits from our use-or-lose premiums?
50 Questions to Ask the Non-Prepper
by Michael Snyder
Perhaps you are reading this and you are thinking that people who are "preparing for disaster" are being rather foolish. Well, I encourage you to read the list of questions that I have compiled below and come to your own conclusions.

The following are 50 shocking questions that you should ask to anyone that is not a prepper yet…

#1 Why are sales of physical silver coins breaking all sorts of all-time records? The U.S. Mint is on pace to sell more silver eagles during the first month of 2013 than it did during the entire year of 2007.

#2 Why has Germany announced that it will be moving gold from New York and Paris to its own vaults back home? Is this a sign of a breakdown in trust among global central banks?

#3 Why is China systematically hoarding gold?

#4 Why have billionaires such as George Soros and John Paulson been hoarding massive amounts of gold?

#5 Why are billionaires buying up so much ranch land up in Montana?

#6 Why is Russia warning that we are rapidly approaching a global "currency war"?

#7 Why has Barack Obama chosen this moment to launch an all-out attack on the Second Amendment?

#8 Why does Barack Obama want doctors to ask their patients questions about firearms?

#9 Why is there an incredibly severe nationwide ammunition shortage all of a sudden?

#10 Why has a bill been introduced in the U.S. House of Representatives that "would ban Internet or mail order ammunition purchases"?

#11 Why are gun control advocates such as Piers Morgan pushing for us to become more like the UK when the UK actually has a much higher violent crime rate than we do?

#12 Why was a Forbes article that made a connection between the use of psychiatric drugs and the mass shootings that we have seen in recent years almost immediately taken down from the Internet?

#13 Why does the federal government want to start putting "black boxes" in all new motor vehicles?

#14 Why are some U.S. states now using computers to predict "future crimes"?

#15 Why are "black-clad federal SWAT teams" raiding farms and ranches all over the United States?

#16 Why are we all being trained to spy on one another?

#17 Why are highly advanced facial recognition cameras being put up all over the United States?

#18 Why have police departments all over America begun to deploy unmanned surveillance drones in the skies over our cities?

#19 Why are schools all over America beginning to require students to carry IDs with RFID microchips in them wherever they go?

#20 Why are more Americans not outraged that nearly 400 TSA employees have been fired for stealing from travelers since 2003?

#21 Why are Americans not more outraged that TSA goons are manhandling the private areas of our women and our children in the name of "national security"?

#22 Why is an elderly survivor of the Nazi occupation of Austria, Kitty Werthmann, warning that America is heading down the exact same path that she experienced?

#23 If the economy is in good shape, then why are more than one out of every four U.S. workers with a 401(k) raiding those funds in order to pay current expenses?

#24 Why does the Federal Reserve continue to insist that the economy is "improving" when it obviously is not?

#25 Why can so few Americans explain how money is created in the United States?

#26 Why has the U.S. dollar declined in value by well over 95 percent since the Federal Reserve was created?

#27 Why is the U.S. national debt more than 5000 times larger than it was when the Federal Reserve was created?

#28 Why isn't the mainstream media in the U.S. discussing the fact that the U.S. dollar is in danger of losing its status as the primary reserve currency of the world?

#29 Why don't more Americans know about the quadrillion dollar derivatives bubble?

#30 Why did the U.S. national debt grow during the first four years of the Obama administration by about as much as it did from the time that George Washington took office to the time that George W. Bush took office?

#31 Why is the middle class in America bringing home a smaller share of the overall income pie than has ever been recorded before?

#32 If the U.S. economy is producing a healthy number of good jobs, then why are we spending nearly a trillion dollars a year on welfare?

#33 If the U.S. economy is not collapsing, then why has the number of Americans on food stamps grown from 17 million in the year 2000 to more than 47 million today?

#34 If America is still an economic powerhouse, then why have we lost more than 56,000 manufacturing facilities since 2001?

#35 Why are we losing half a million jobs to China every single year?

#36 Why were one out of every ten homes sold in the state of California last year purchased by Chinese citizens?

#37 Why has the percentage of men with jobs in the United States fallen so dramatically? Back in 1950, more than 80 percent of all men in the United States had jobs. Today, less than 65 percent of all men in the United States have jobs.

#38 Why are so many Americans poor today? According to the U.S. Census Bureau, more than 146 million Americans are either "poor" or "low income". Why is this happening?

#39 Why does the U.S. government have a website that teaches immigrants how to sign up for welfare programs once they arrive in the United States?

#40 Why has the number of gang members living in the United States risen by an astounding 40 percent just since 2009?

#41 Why does approximately one out of every three children in the United States live in a home without a father? Can such a society prosper in the long run?

#42 Why are our supermarkets being flooded with genetically-modified foods when a whole host of studies have shown that they are potentially dangerous to human health?

#43 If the economy has "improved" during the Obama years, then why are hunger and poverty still absolutely skyrocketing in the United States?

#44 Why are more than a million public school students in the United States homeless?

#45 Why are more than 50 percent of all children in Detroit living in poverty? Detroit used to be one of the greatest cities in the entire world. How did such prosperity turn into such desolation?

#46 Why did a violent riot break out at an event where government-subsidized section 8 housing vouchers were being handed out in a suburb of Detroit earlier this month? Is this the kind of unrest that we can expect to see all over the country when things get really bad?

#47 Why are cities all over the United States making it illegal to feed the homeless?

#48 Why is the UN trying to take control of the Internet?

#49 Why have global food supplies sunk to their lowest level in nearly 40 years?

#50 Why is global power concentrated in so few hands? According to the Swiss Federal Institute, a network of 147 mega-corporations control 40 percent of all the wealth in the world, and in a previous article I described how just six obscenely powerful corporations completely dominate the media industry in the United States. Is it good for such incredible power to be concentrated in the hands of so few people?
The Final Word
Having blind faith in a broken system is foolhardy at best. Having personal responsibility for our own long term welfare is going to be key in surviving the years of crisis ahead of us. My own opinion is that we must fall – and fall hard – before our global economy will recover. That recovery is going to take years and I will probably be a very old lady before that happens.
I encourage you to share this message and this article with at least one person that is on the fence. We all need to do our part to to wake up the world.
PS: Here is a link to the original article 50 Shocking Questions That You Should Ask To Anyone That Is Not A Prepper Yet.
Enjoy your next adventure through common sense and thoughtful preparation!
Gaye
If you have not done so already, please be sure to like Backdoor Survival on Facebook to be updated every time there is an awesome new article, news byte, or free survival, prepping or homesteading book on Amazon.
Bargain Bin: Preparing for hard times requires so much stuff. Just where do you start? How do you know whether what you have will do the job? I always like to recommend that you start by taking inventory of what you already have on hand.
And then? How about these ten items that were the most popular purchases by Backdoor Survival readers in 2012.
Emergency Mylar Thermal Blankets (Pack of 10)
Streamlight Nano Light Miniature Keychain LED Flashlight
Potable Aqua Water Treatment Tablets
Kershaw OSO Sweet Knife
Smith's PP1 Pocket Pal Multifunction Sharpener
The Doom and Bloom Survival Medicine Handbook
Emergency Fire Starter
Dorcy 41-1071 LED Wireless Motion Sensor Flood Lite
Clara's Kitchen: Wisdom, Memories, and Recipes from the Great Depression
SE 5 in 1 Survival Whistle
Shop the Emergency Essentials Monthly Specials
: The monthly specials at Emergency Essentials feature discounts of up to 35% off sometimes a bit more. Even if you are not ready to buy, take a look at their robust list of Food Storage Recipes
– yours for the taking.
The goal with these recipes is to help you rotate and take advantage of your food storage on a daily basis – not a bad idea if I do say so myself. One other thing. The recipes can be printed or saved in a PDF so they can be saved on your hard drive.
Specials this month includes Freeze Dried Ground Beef
, Mountain House Cinnamon Apple Dices, Neapolitan Ice Cream Slices
and a six piece Entree Variety Combo.
This combo pack includes MH Lasagna with Meat Sauce, MH Beef Stew, MH Chicken A La King, MH Turkey Tetrazzini, Sweet and Sour Noodles with Beef and Spiral Pasta Primavera. The price for all six is $144.99 about a 30% discount.
Now I know there are a lot of diehard Emergency Essentials fans out there but I also want to ask you to consider Legacy food products from Preparewise. Not only are they 100% GMO free, but they are lower in sodium, have fewer artificial ingredients and just taste good. More on that later – just wanted to give you a heads up and a link if you want to give them a try.
Oh, and by the way, shipping is always 100% free. One of my favorites is the Legacy Foods "Beans & Rice Enchilada" meal.
---
Like this and want more?
CLICK HERE to sign up Backdoor Survival Updates by email. (Periodically)
CLICK HERE to visit Backdoor Survival on Facebook (updates posted every day or so)
CLICK HERE to follow Survival Woman on Twitter.
Spread the Word – Tell your friends: Share Backdoor Survival with your friends. All you need to do to send them a short email. Now that was easy!
Need something from Amazon (and who doesn't)? I earn a small commission from purchases made when you begin your Amazon shopping experience here. You still get great Amazon service and the price is the same, no matter what.
Amazon has a cool new feature called Shop Amazon – Most Wished For Items. This is an easy tool for finding products that people are 'wishing" for and in this way you know what the top products are. Like I said, very cool.
Shop Amazon Tactical – Great Selection of Optics, Knives, Cases, Equipment
Amazon's Most Wished For Items in Sports and Outdoors
Help support Backdoor Survival. Purchases earn a small commission and for that I thank you!
---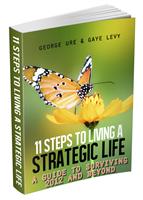 11 Steps to Living a Strategic Life: What? You haven't picked up a copy of 11 steps yet? This little book will provide you with the motivation to get started or stay on track with a self-reliant life. 11 Steps to Living a Strategic Life, co-authored with my long time pal, George Ure, and can be on Amazon and at Barnes & Noble.
---
Shelf Reliance Virtual Party: Are you a fan of Shelf Reliance and Thrive products? Backdoor Survival is hosting a virtual, online Shelf Reliance party with discounted party prices and some special packages not normally found at the Shelf Reliance site.
As a matter of fact, all of the packages you see available at Costco.com are available at my party and at better prices too!

Print Friendly