Money matters. As much as I would like to say that it doesn't, it does. Let's face it. Money is required to buy food, put clothes on your back, pay your rent, mortgage and utilities, and to pay taxes. And, even though you may have hobbies that don't cost a dime, you still need money for those little extras in life such as a computer, your Netflix subscription and yes, a meal out or a vacation every once in a while.
This blog is all about lifestyle and choices. Here at Backdoor Survival, we have touched upon family preparedness, food and water storage, cruise ship travel, cooking and myriad of other things. Oh yeah – there is the occasion rant or essay on the economy.too.  After all, we all need to get the angst off our chests once in a while.
But back to money matters. Today I offer up a dozen old fashioned tips for conserving your hard earned cash so that you have a little extra left over for those lifestyle treats that we all need every once in a while.
12 Frugalista Tips for Conserving Cash
1.  If you got it, use it
Think about it. Over the years you have accumulated lots of stuff. Some of it may be a bit shop worn and out of style, but the stuff is still serviceable. If it still works, use it. Don't give in to the bombardment of ads encouraging you to go out and purchase the latest model or the next best thing.  If money is burning a hole in your pocket, use it for something you truly need – not want.
2.  Shop for a bargain and get it cheaper
Research all of your major purchases and some of the minor ones, too. Check out online reviews and the recommendations of friends so that you can be an informed consumer. Ask the clerks at the store when the item of interest will go on sale. Believe it or not, you will sometimes be offered a discount on the spot. This just happened to us when we purchased a new freezer.
3.  Used can be just as good as new
Sometimes it makes good sense to buy used. Furniture can be purchased for a song on Craigslist or at garage sales and heck, you can often get some pretty good stuff for free. Another area where you can save really big bucks is on clothing. Ebay is a gold mine for name brand clothing that is often new. Evening gowns, tuxedos, wedding wear and other dress-up items are especially cheap on eBay. On the other hand, be wary of used electronics since there is no substitute for hands on testing prior your purchase.
4.  Learn to cook
Restaurant meals can be a rat hole for cash.  So is your local, specialty coffee shop. That is not to say that you should avoid eating and drinking out completely, but make those occasions a special treat rather than something you do because you are too tired or too lazy took cook.

Can't cook? Get yourself a basic cookbook and call a friend over to help get you started. Once you start eating home cooked food, you will be hooked on how delicious those vegetables and salads taste. Oh, and don't forget about cakes and cookies. Homemade is always better than store bought.  Remember grandma's fresh baked chocolate chip cookies?
5.  Become a fix-it guru
Before sending that broken appliance to the garbage heap and replacing it with something new, try to fix it yourself. There are many web sites (www.fixya.com, www.instructables.com) that offer lots of how-to's for fixing everything from your laser printer to your espresso machine. In addition, you can find service manuals for many products on line at the manufacturer's web site. And lastly, try calling the customer service number. Many times the company will guide you through troubleshooting steps or even send you free parts. I have found that this works especially well with plumbing issues.
6.  Move fashion to the bottom of the list
Choose function over fashion. This is difficult, I know. But think about the item you intend to purchase and how it is going to be used. A fancy, Kitchen Aid Stand Mixer may look great on your counter – gorgeous actually – but if you only cook the basics and don't bake, a $15 hand mixer may be all that you need. This same concept applies to lots of things: clothing, TVs, jewelry, you name it.  Yes, this even applies to cars.
7.  Do it yourself
Mow your own lawn, clean your own house, give yourself a manicure, wash your own dog. Now if you truly hate to do something, don't do it if you can afford to hire it out.  Or better yet, trade a chore you detest with a chore that someone else dislikes.  You both get the job done without spending a dime.

Life is too short to be miserable. But for the most part, with a bit of time management, there are lots of things you can do yourself with just bit of effort. Paying for services you can do yourself is a great way to save a lot of money.
8.  Take advantage of freebies
Use public beaches, parks and trail systems for recreational activities. Use your public library. Go online and download geographically specific recreational guides and even preparedness manuals from your state and county web sites. None of these are technically free because your taxes have paid for them, but they are free in the sense you have no additional out of pocket costs.

Speaking of libraries, have you checked yours out lately? Most libraries now have a robust collection of eBooks, audio books, audio book players, music CDs, DVDs and more. If you don't have a library with downloadable materials, they are many that will let you purchase an annual out-of-area card for as little as $15 per year. For more information, see Learn to Love Free Audiobooks.
9.  Get out of debt
This is obvious. Sure, you may have a mortgage payment and possibly a car payment.  But credit card debt?  I hope not but if you are saddled with credit card debt, come up with a one or two year plan to pay them off then toss them in a drawer, never to see daylight again unless there is a dire emergency.  The old mantra "use your credit card . . .it is the same as cash" simply does not work any more.  It never did.

Go back over the tips listed above.  Use what you have.  Fix it if it is broken.  Choose function over fashion.  Now put that credit card back in your wallet!  Better yet, hide it in the back of your dresser drawer.
10. Build an emergency cash fund
Stuff happens.  Your car has a mechanical breakdown and there is no other way to get to work or to town so you have to have it fixed.  Wouldn't it be nice to have a cookie jar full of bills so you can pay for the repairs?  In the old days, this was called a rainy day fund.  These days, it is called an emergency fund.

Much like prepping, this is one thing you can do using baby steps.  How about one meal a week of beans, rice, and a nice chunk of healthy bread (that you have made yourself).  This type of meal is extremely economical and you can dole the savings into your emergency fund.  You will be surprised at how quickly $5 dollars a week adds up.

Of equal importance to the modest amount you are saving, is the fact that you are building a lifetime habit – one that will serve  you well for many years to come and hopefully one that you will pass on to your children.
11.  Save for the special things in life
Now we get to the nitty gritty.  Reward yourself for being a smart frugalista.  Come up with an occasional treat.  Perhaps it is dinner out and movie.  Or perhaps it is a weekend away at the ocean.  For some, the special treat may be something a simple as a bouquet of flowers.  Life would be very boring if you did not reach out and do something extraordinary once in awhile.  Go ahead.  You have earned it.
12.  Frugal is not a dirty word
Frugal is not cheap.  And frugal is definitely not chintzy,  Quite the contrary.  Being frugal means that you have made a lifestyle choice to spend your money on the things you need, no more, no less.  And with the extra, you have chosen to splurge and celebrate your thrifty and sustainable habits by doing something special and joyful.

And at the end of the day, isn't that what matters?
Enjoy your next adventure through common sense and thoughtful preparation!
Gaye
If you have not done so already, please be sure to like Backdoor Survival on Facebook to be updated every time there is an awesome new article, news byte, or free survival, prepping or homesteading book on Amazon.
In addition, when you sign up to receive email updates you will receive a free, downloadable copy of my e-book The Emergency Food Buyer's Guide.
From the Bargain Bin:  SurvivalWoman picks for today:
Shelf Reliance 55-gallon Water Barrel:  This is the water barrel that I have.  I purchased it as a kit – just like you see here.  The only difference is that I paid about $20 more than this.  If you have been procrastinating the purchase of a water storage system, this is a great deal at $138 with free shipping.
Lodge 12-Inch Pre-Seasoned Skillet
:  The basic standby for all types of cooking, inside or out.
Lodge Set of 2 Pan Scrapers:  A must have to go with that skillet.
Presto 1755 16-Quart Aluminum Pressure Cooker/Canner:  The price on this goes up and down by about $5 so if you happen to catch it for under $70, you are getting a deal.
Volcano II Collapsible Stove:  My new Volcano Stove is all set up and ready to be used.  So far I am impressed with how sturdy it is and also now easy it is to both set up and stow away in the included bag.
550lb. Type III Paracord 100′ Black
: I wish I had known about Paracord years ago.  With a recent price reduction to $7.47, there is no reason not to have a few hundred feet around your home, in your car, and in your bug out bag.
20 Gallon Size Mylar Bags
: I found a different source on Amazon for only $8.25 for 20 bags.  This qualifies as a screaming deal.  Shipping is free, of course.
---
Shop the Emergency Essentials Monthly Specials: The monthly specials at Emergency Essentials feature discounts of up to 35% off sometimes a bit more.
I eat a lot of fruit (usually three whole fruits a night as a bedtime snack) and in a SHTF situation, fruits will be something I will really miss. The Freeze-Dried Fruit Favorites Combo
from Emergency Essentials is something I use all year round. With the grocery store a 20 mile round trip journey, I like the thought of being able to rehydrate my own fruit, in the quantity I want, at a moments notice.
The selection includes Apple Dices, Bananas, Peaches, Pineapple Dices, Blueberries and Strawberries.
But not to be left out, there are veggies too. The deluxe supply of Freeze Dried Vegetables
includes 18 #10 tins of the following veggies in various quantities: Broccoli, Cauliflower, Sweet Corn, Green Beans, Green Peppers, Green Peas, Mushrooms, Potato Dices, Spinach, and White Onions.
---
Like this and want more?
CLICK HERE to visit Backdoor Survival on Facebook. And CLICK HERE to follow Survival Woman on Twitter.
Spread the Word – Tell your friends: Share Backdoor Survival with your friends. All you need to do to send them a short email. Now that was easy!
Need something from Amazon (and who doesn't)? I earn a small commission from purchases made when you begin your Amazon shopping experience here. You still get great Amazon service and the price is the same, no matter what.
Amazon has a cool feature called Shop Amazon – Most Wished For Items. This is an easy tool for finding products that people are 'wishing" for and in this way you know what the top products are.  Like I said, very cool.
Shop Amazon Tactical – Great Selection of Optics, Knives, Cases, Equipment
Amazon's Most Wished For Items in Sports and Outdoors
Help support Backdoor Survival. Purchases earn a small commission and for that I thank you!
---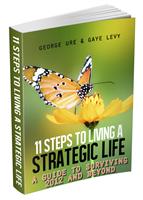 11 Steps to Living a Strategic Life: This little book will provide you with the motivation to get started or stay on track with a self-reliant life. 11 Steps to Living a Strategic Life, co-authored with my long time pal, George Ure (www.urbandsurvival.com), and can purchased from Amazon.
---
Shelf Reliance Virtual Party: Are you a fan of Shelf Reliance and Thrive products? Backdoor Survival hosts a virtual, online Shelf Reliance party with discounted party prices and some special packages not normally found at the Shelf Reliance site.
As a matter of fact, all of the packages you see available at Costco.com are available at my party and at better prices too!