Everyone likes to read about someone else's mistakes so that they can learn from them.  When you think about it, that is a great way to avoid common pitfalls and to save yourself some of the grief and set-backs that are bound to occur along the road to preparedness.
As useful as that might be, I started giving some thought not to the mistakes that Preppers make but to the things that they get right.  And there are a lot of them.
Today I share with you my take on ten things that Preppers get right.  I list them in no particular order although I tend to think the first and last might be the most important.
10 Traits of the Successful Prepper
1.  Have the Will to Live
Prepper's approach long term survival with gusto.  As busy as they might be with job and family obligations, they are laser focused on insuring that they will be safe for the long term.  They want to live and want to enjoy the bounty of life itself.  To that end, they are prepared to endure hardships and are prepared to defend what is theirs.  They want to live, no matter what, and want to be a productive member of society.
2.  Thirst for Knowledge
There is always something new to learn and to keep the Preppers brain engaged.  There is never a time when they say "enough".  As difficult as it may be at times to grasp the truth, Preppers seek knowledge and truth and relentlessly pursue just one more skill and one more fact that will help them prevail if their world goes to heck.
3.  Believe in Family Values
The family as a social unit is important – whether it is a family of two or a family of twenty.  Preppers know that and embrace and protect the family unit because it provides a sense of belonging is well as an environment for honesty and respect.  However the family unit is defined (and each of us may define "family" in different terms), the core ideals remain the same: responsibility, accountability and love.
4.  Possess the MacGyver Instinct
Every Prepper is a handyman.  We fix stuff.  We make things work by cobbling together odd bits and pieces into something newly purposed.  We throw away nothing, lest it have some useful purpose down the road.  We strive to jerry-rig our way out of just about anything sometimes with only some paracord and duct tape.  The words "I can't make it work" do not exist in the Prepper's vocabulary.
5.  Have Compassion for Others
Wikipedia defines compassion as "the emotion that we feel in response to the suffering of others that motivates a desire to help". The so-called survivalists of old were stereotyped as loners.  These days, most Preppers understand the value of being around others and feel a strong emotional connection to helping those that are unable to help themselves.

This is not to say that we as a group are a bunch of bleeding hearts that will give away our hard-earned preps to anyone who comes asking.  Quite the contrary.  What it does mean is that we show compassion for those that are disabled, elderly, ill or simply lack the financial means to do more than a modicum of preparations.  From these individuals we will seek knowledge and skills rather than physical possessions.
6.  Stay Physically and Mentally Fit
To stay on top of the game, we must be able to move around freely and in an unencumbered manner.  This means we must get regular exercise now so that we will be physically fit if we ever have to face an evacuation of bug-out situation.  We must also stay nimble of mind so that rational decisions can be made quickly under the most adverse of circumstances.

Most Prepper's know this and work toward a goal of physical and mental fitness each and every day of their lives.
7.  Are Critical Thinkers
Critical thinking is the ability to think clearly and rationally. For some this comes naturally, but for most, this is an acquired skill that is honed by the thoughtful examination of risks and rewards before coming to a logical and decisive solution to a problem.  By considering various catastrophic scenarios in advance, Prepper's make plans for dealing with the risks most inherent to their geographical location and personal circumstances.
8.  Know How to Drive a Hard Bargain
With very few exceptions, the Preppers I know live within the confines of a budget.  In addition to funding their daily life and daily activities, they must fund the acquisition of supplies, outdoor gear, water storage facilities and extra food.  They do this by shopping for bargains, searching for used items at thrift stores and garage sales, and by trading those items they no longer need for items they do.

They practice the skill of bartering services for goods and goods for services.  By doing so, they are able to acquire what they need not only for now, but for long term survival.
9.  Understand the Value of Networking
Preppers understand that not everyone knows everything and not everyone has every single skill they will need to prevail.  For that reason, they surround themselves with other forward thinking and like minded individuals.  Some of these individuals may be local and others may only be accessible virtually over the internet.

Regardless of where they are located, the vast majority of Preppers seek others in a respectful and open-minded manner.  They know that when the going gets tough, they will have someone to share with and together they will watch each other's backs.
10.  Have Faith
Having faith and having optimism go hand in hand.  Whether that faith is tied to organized religion or not, it is there none the less.  Coupled with the will to live, having faith is what keeps us going.  It allows us to put one foot in front of the other and to keep moving forward, one baby step at a time.  Some will pray while others will quietly reflect in their own manner.

Faith is important and most if not all Prepper's have faith.
The Final Word
It took me awhile to come up with this list.  I pondered the top traits of the Preppers I know while taking a quiet hike along the trails near where I live.  I thought about the hundreds if not thousands of emails I have received these past few years and boiled down the experiences that have been shared with me into these ten things that Preppers simply get right.
Chances are that you possess a majority of these traits.  In fact, you may claim ownership of these traits and not even know it.  Today I would like to challenge you to look at this list and to evaluate your own top Prepper traits.  Celebrate those that you have and work on those that may need work.  At the end of the day, if the world goes to heck, you will find that having these traits will allow you to prevail if not in comfort, than in safety.
I invite you to share any traits I may have missed in the comments area below.  And blessings to all of you in your pursuit of preparedness.
Enjoy your next adventure through common sense and thoughtful preparation!
Gaye
If you have not done so already, please be sure to like Backdoor Survival on Facebook to be updated every time there is an awesome new article, news byte, or link to a free survival, prepping or homesteading book on Amazon.  You can also follow Backdoor Survival on Pinterest.
In addition, when you sign up to receive email updates you will receive a free, downloadable copy of my e-book The Emergency Food Buyer's Guide.
Bargain Bin: Remember this rule of thumb: first purchase what you need to get by and later, as budget allows, add the extra items that will enhance and add dimension and depth to your existing survival gear.
Dr. Bronner's Magic Soaps Pure-Castile Soap, Hemp Peppermint: Dr. Bronner's fans are almost like a cult. I have given the peppermint soap a thorough test in my own home and now consider it a favorite. Same thing with Sal Suds
– perhaps even more so.
Quikclot Sport Brand Advanced Clotting Sponge: A must for any first aid or emergency kit, Quikclot Sport stops moderate to severe bleeding until further medical help is available.
Israeli Battle Dressing, 6-inch Compression Bandage: This is another inexpensive, yet critical item for your first aid kit. Combat medics, trauma doctors, and emergency responders all recommend this Israeli Battle Dressing (IBD) for the treatment of gunshot wounds, puncture wounds, deep cuts, and other traumatic hemorrhagic injuries.
Solo Stove: Emergency Survival Stove
: The Solo Stove is perfect for cooking beans and rice using just a pot, some water and biomass as fuel. A step up is the EcoZoom Versa. Remember when I spoke of redundancy? I have both plus a Volcano II collapsible stove. I suppose you could say that going hungry is not high on my to do list.
Chemical Light Sticks: Pick your size (length) and pick your color. Just be aware that if color does not matter, some colors are cheaper than others. Be sure to read Lighting Your Way With Chemical Lighting.
Bicycle Canasta Games Playing Cards: This timeless classic will keep the entire family occupied when the power it out. Playing cards or board games should be in everyone's preparedness panty.
Dorcy LED Wireless Motion Sensor Flood Lite
: Don't let the $20 price lead you to think this wireless flood light is wimpy. I have two of these and feel that these lights are worth double the price. Using D-cell batteries, the Dorcy floodlight will light up a dark room or a dark stairway in an instant. I can not recommend these enough.
Ticket To Ride
: I love love love this game.  It is a bit pricey but still, it is less than a dinner out for two at a modest restaurant.
---
Shop the Emergency Essentials Monthly Specials
The monthly specials at Emergency Essentials feature discounts of up to 35% off sometimes a bit more.  This month the Freeze-Dried Salmon is on sale for $20.99 which is 59% off.  That is a huge savings.
I eat a lot of fruit (usually three whole fruits a night as a bedtime snack) and in a SHTF situation, fruits will be something I will really miss. The Freeze-Dried Fruit Favorites Combo
from Emergency Essentials is something I use all year round. With the grocery store a 20 mile round trip journey, I like the thought of being able to rehydrate my own fruit, in the quantity I want, at a moments notice.
The selection includes Apple Dices, Bananas, Peaches, Pineapple Dices, Blueberries and Strawberries.
Shop the Emergency Essentials Monthly Specials
---
Like this and want more?
Follow Backdoor Survival on Facebook
Follow Backdoor Survival on Twitter
Follow Backdoor Survival on Pinterest
Spread the Word – Tell your friends: Share Backdoor Survival with your friends. All you need to do to send them a short email. Now that was easy!
Need something from Amazon (and who doesn't)? I earn a small commission from purchases made when you begin your Amazon shopping experience here. You still get great Amazon service and the price is the same, no matter what.
Amazon's Most Wished For Items in Sports and Outdoors
Help support Backdoor Survival. Purchases earn a small commission and for that I thank you!
---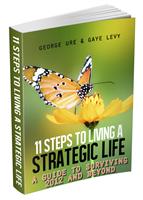 11 Steps to Living a Strategic Life: This little book will provide you with the motivation to get started or stay on track with a self-reliant life. 11 Steps to Living a Strategic Life, co-authored with my long time pal, George Ure (www.urbansurvival.com), and can purchased from Amazon.